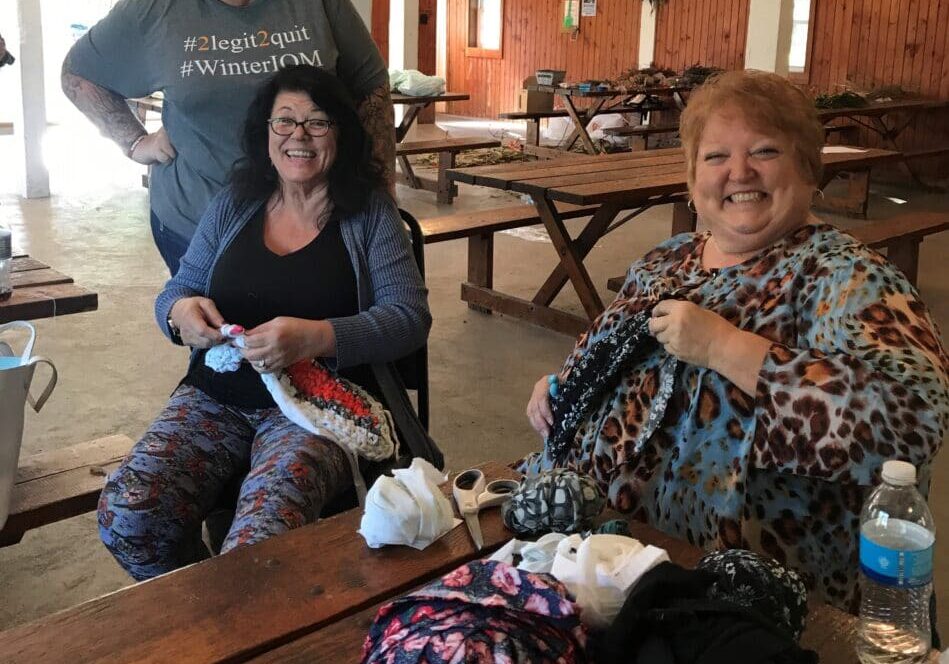 There's more to art than visual arts. 
Do you quilt or crochet? Those skills are artistic. 
Do you know how to use a forge? Have you made products in the forge? Again, this is art. 
Have you helped your kids and grandkids paint things on the driveway with chalk? That's practicing art and teaching the next generations that their work is art. 
Have you refinished old furniture to make it look different? Art.
Have you planted a garden that your neighbors like? That's having a good eye, that's art.
Do you dance, act, write or play music? All art.
it's safe to say there's a little bit of artist in all of us. 
How can you bring art to your community?
Murals come to mind first. Ask a local artist to lay out the mural as if it were paint by number. Then invite everyone in town to take part. It doesn't have to be on a wall either. It can be on a sheet of plywood that you can display anywhere. Or on sailcloth and hang it up in the park.
Or take painters tape, lay it down in geometric shapes. Paint over it in different colors. Remove the tape. Voila! Cool art. Cover old boarded up windows with this art.
See if your local community theater and/or high school drama club want to do scenes from their next project in a park. Invite everyone to come with their lawn chairs.
Hold a photo walk. Invite the town to come with their cameras and take pictures. Share them on social media.
Hold a quilting bee. Give lessons to anyone who attends.
Crochet bed sheets into rugs together.
Invite your dance schools to have their students give a show during another event. Parents and grandparents attend!
Hold a chalk art gallery showing – draw with chalk on driveways in the morning, and the residents can drive around in the afternoon to view the art!
Have a jigsaw puzzle building table in a public place and let anyone sit down and try it. When a puzzle is complete, you can seal it and hang on a blank wall.
Pick up branches and make walking sticks. Lots of YouTube videos out there to help you.
Have an open mic poetry reading. Original works encouraged.
Paint rocks and leave them in public places for others to find.
Get some mason jars, PVA glue and a battery powered tealight. Pick up a bag of leaves. Coat the sides of the jars with the glue and add leaves in layers. Put the light in the bottom. You built a luminary. See if your nursing home residents would like to try this. Make a luminary path.
Art is not only a great experience to look at, it's also a great experience to try.
Have you seen the video this month, Use Art to Build Community?    The arts share our cultural stories and preserve our history. It addresses our present and creates the kind of future we want. Build a stronger community using our Idea Friendly format.  Gather Your Crowd, Build Connections and Take Small Steps.