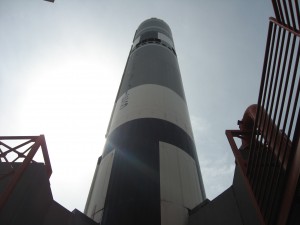 Kansas City is a lovely city. There are lots of things to do, great places to stay and wonderful people.  What was our problem then?  It's still a city.
We are having a conference for small businesses in the middle states of the US to learn how to use social media.   We want to make it easy to drive to a smaller town for our attendees.  We also want to be sure they have a great time.  And walk away with information that they can apply to their business when they get home.
Let me tell you a story.  I started using twitter about a year and a half ago.  I searched for social media types to follow.  I found a lot of them.  One of those people was Becky McCray.  Turns out Becky is the point person for small business and social media.  Becky paid attention, and learned that I live in a small town and believe in the power of community.  Becky introduced me to Cody Heitschmidt.  Cody invited me on a bloggers tour to Hutchinson Kansas.  I went.
Because of all the hard work Cody put into that bloggers tour, I fell in love with Hutchinson.  I also met other key players in this social media sphere.
Those key players suggested we have our Summit in Hutchinson Kansas.  I agree.  We're going to Hutch!