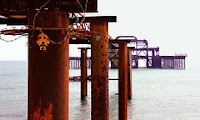 Today is the anniversary of the birth of the Christ child.
We celebrate the miracle of this birth. Jesus was sent to save the world. He died for our sins. He told us the miracles he performed – we could do as well, and even better! (John 14:11-12)
I watched GaryVee on the Today show this morning. He was asked why the public thinks they have to spend so much money on champagne. The first words out of his mouth were "Low Self Esteem!". The big names are now branded – and unless you drink them, you are nothing.
So how about this Christmas, we take a look at the promises made to us – and let's just decide our self esteem is fine. In fact, it's fantastic! What I drink, do, say, be is just fine. After all, I've been promised greatness – and who am I to turn my back on Jesus?
picture from fast eddie 42 on flickr.com