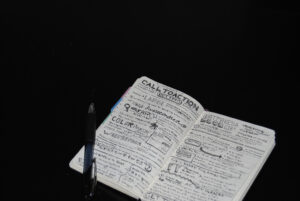 I don't like to drive and text.  In fact, I can't do it. And wouldn't you know it, the best ideas come when I'm driving!
I have an iPhone and Siri (male version) is a real life saver.  I simply hold down my home button and say "take a note" and the wonderful Siri says "what would you like the note to say?"  Then I tell him and all while never letting my eyes leave the road.
I was listening to the radio, Sirius XM, and here's a few notes I took:
Things to say during meditation: 
 "Be safe, be happy, be strong and live with ease."
"With God I move and live and hold my being."
About Leadership:
Phil Jackson talked about leadership and said "A leader has to create a space for others to step into and become bigger."
About Joseph Campbell:
Jean Houston was talking about Joseph Campbell and she quoted him as saying "the first step on the heroes journey is the call."
About Clutter:
I heard "to give up what no longer works in order to stay close to the sacred or what really matters."  
It seems rather mixed up, doesn't it?  Not if you know what I've been thinking about lately.  I've been on a journey of my own lately.  I'll be 59 in June and I think about what will happen in 5-10 years, where will I be?  I know many people my age wonder what is next.  We've got aging parents that are rapidly leaving us and we think about things like family and legacy.  I've been thinking about how I can make a real difference today where I am and also to start building my future as well. 
The idea of being a hero and taking a journey has been calling to me.  The definition of hero (to me) is someone who makes a difference.  Not just talking about making a difference, but stepping out and finding ways to make a difference and then doing them.  It's about being a leader, and making space in the world for others to step into and become leaders too.  Often our minds are full of chatter and stop us from being great.  Just a little meditation makes a difference, slowing down enough to think about, meditate about, a few things.  I want to think about being safe, being happy, being strong and living with ease.  I like thinking I can live, move and hold my being in God's hands.  On this journey I'm finding I am not tied into the things I thought I had to have.  I take great pleasure in looking at the things that remind me of the ocean, a place I love.  So I'm clearing out the clutter and keeping what makes me happy.
My notes allow me to let things simmer, let me ponder them.  Instead of telling myself "I'll remember that" I simply take a note.