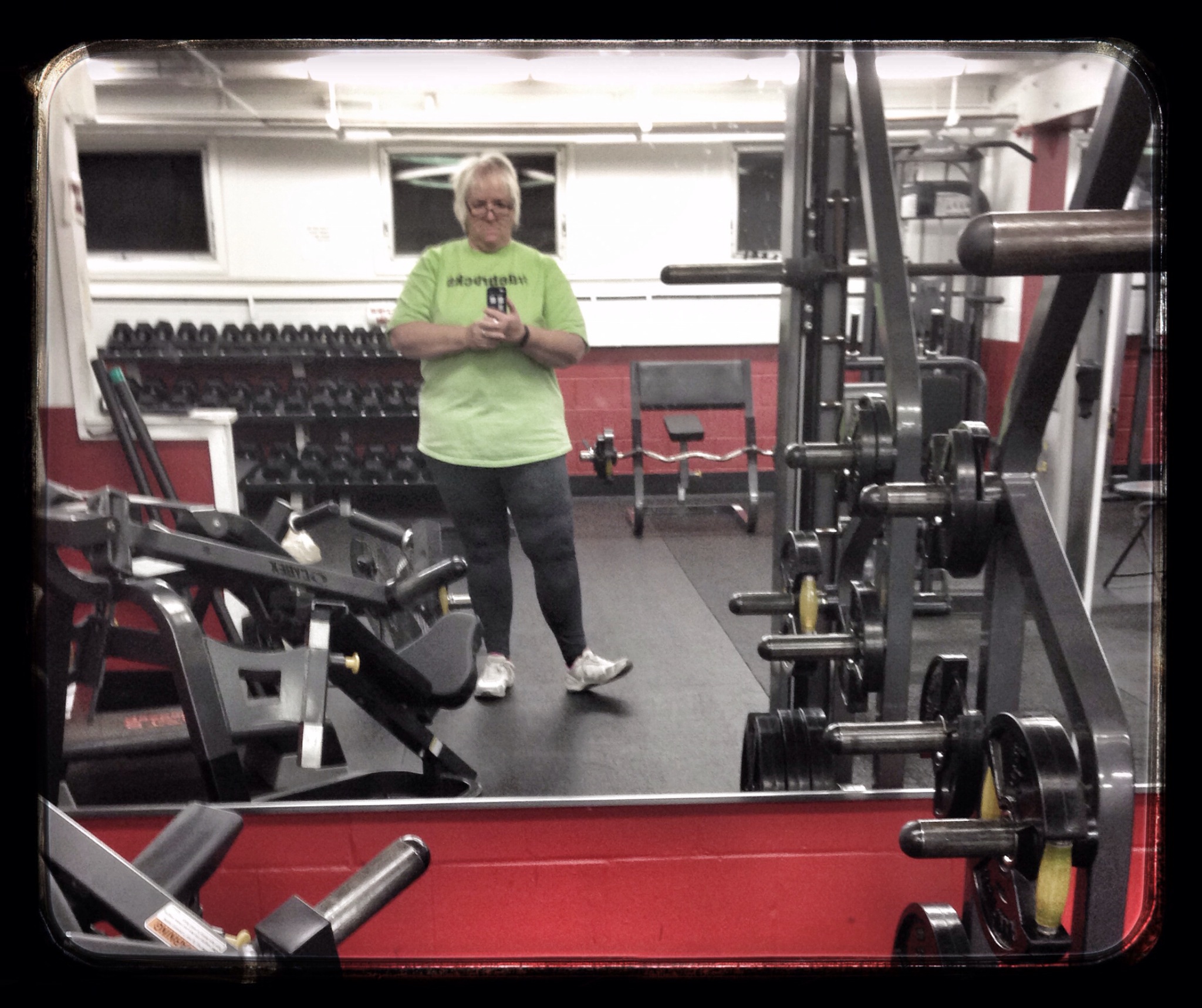 You know, life gets in the way.  Last Saturday I took my mom to the hospital.  She has pneumonia, COPD, Congestive Heart Failure and now she's suffering from confusion.  Then there's work – and a lot of it.  Good thing I love what I do!
I made it to my personal training session this week.  I wore these tight Danskin pants.  Man, they make you honest!  There's no hiding anything in them.  I topped them off with my #Debrocks tshirt.  It's good to feel like a rockstar when you are working out.  It's also good to wear gear that is suited for working out.  My shoes are Vionics and make my feet feel really great.  The pants are wickaways – keeping sweat moved away from my skin.  I keep my water bottle filled with Amino Boost from Melaleuca, it's like drinking lemonade and it's great for my muscles.
I didn't make it to any other workouts this week at the gym.  I did work with my faux TRX straps at home.  I did drink a lot of water.  I did get sleep.  I did take my vitamins.  I did meditate.  Life gets in the way, life doesn't need to take over.  In the end, we make the choices about what we want to do.
Here's another great video with Marianne Williamson talking about forgiveness.  It really made me think … how am I holding onto anger and how is it fueling illness?  How is it blocking goodness from coming in?