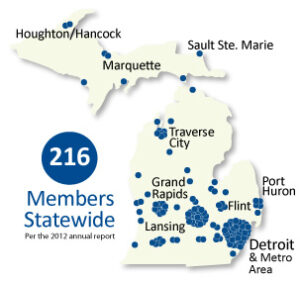 Rural Partners in Michigan, of the Michigan Rural Conference, gives out Rural Grants.  Every year they host the Small Town and Rural Development Conference.  I've been asked to keynote in April and I'm very excited to be a part of this conference.  Because these guys get it. This program offers grants of up to $800 to organizations engaged in rural community development work. RPM, as part of the Michigan Rural Council, seeks to connect and educate community leaders, provide expertise and advocate for policy and projects that impact rural Michigan.  Part of the proceeds of the conference go towards Rural Grants.  They also perform Community Assessments. Read the grant details by clicking here.
Here's just a couple of examples of their grant funding at work:
Generation E Institute: The Generation E Institute (GenEI) is a non-profit organization based in Battle Creek, Michigan that offers youth entrepreneurial education programs and consulting services to schools and community-based organizations. Through the development and delivery of innovative curricula and programs, GenEI creates the entrepreneurial mindset in individuals so they may compete in an ever-changing economy.  In February 2013, Generation E Institute applied for and received a Community Grant Award to accompany a grant partially funded by the Barry County Community Foundation to provide a five-day entrepreneurship education experience to youth in Barry County.
*culture is not optional: The goal of *culture is not optional's community development work is to imagine and build collaborative flourishing in the rural city of Three Rivers, including developing the historic Huss School property as a center for cultivating cooperation and creative skills.
In February, 2014, *culture is not optional applied for and received a Community Grant Award to host a weekend workshop to teach participants how to build picnic tables while building several tables for use in an outdoor pavilion that will facilitate summer programming at the Huss Project in Three Rivers, Michigan.
Does this conference idea make you think "how could we do something like this?"  It does me ….