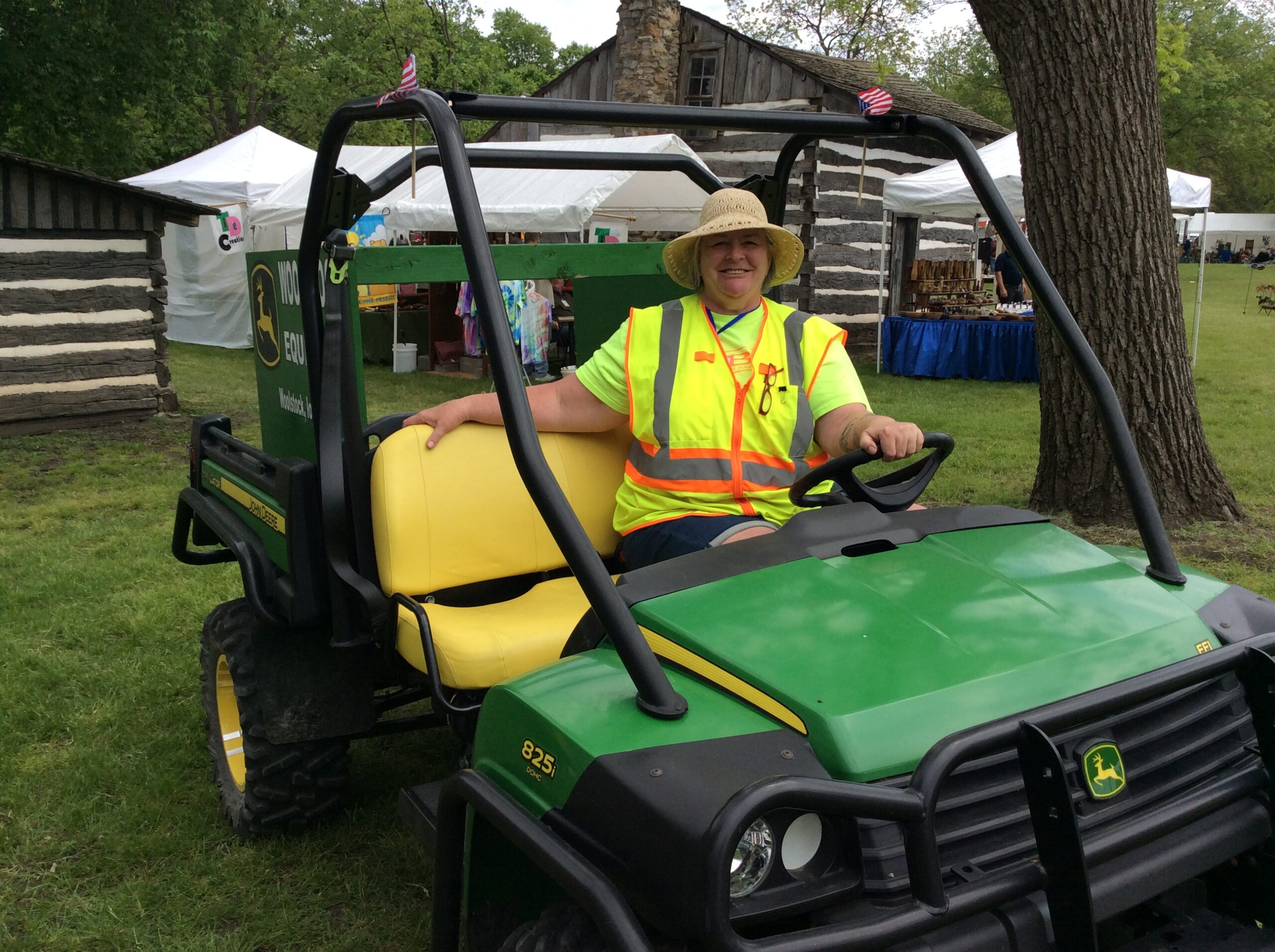 It's JunqueFest weekend in my town.  It's sponsored by the Chamber and Iowa Antique Network, hosted at Wilson Brewer Park and three days of fun.  Over 80 vendors set up and sell their junque – architectural salvage, repurposed furniture, yard art, rusty metal, old farm pieces — you name it, it's there.
My job this weekend is to drive the gator furnished by Woolstock Equipment and give people rides, deliver bought goods to the pick up area, take pictures, and make sure everyone is happy..  You'd think that would be pretty easy.  It is, it is.  Mostly.
There is no power steering.  I remember what that was like from growing up.  At first I thought this would be fun!  I drove 7 hours Friday.  Saturday I drove 10 hours.  I feel like superwoman — man, what a workout!  No power steering equals hard turns of the steering wheel!  Then there's the jumping off and on the gator to help people.  We hauled a lot of garbage bags to the dumpster too.
We get our workouts where we can …