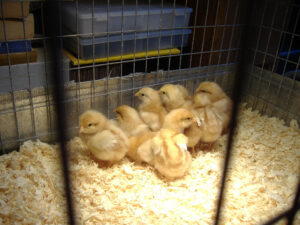 July 19 starting at 4 pm (right after Crazy Day and Crazy Day Car Show) the Webster City Area Chamber of Commerce is bringing Ag into Town!  This month's theme is Agriculture and we're bringing the country into the city.
Webster City Area Chamber of Commerce Agriculture Committee is hosting Summer Nights on July 19 from 4 to 9 pm on 2nd street in downtown Webster City.  This is a family friendly event and gives everyone a glimpse into the agriculture world.  Expect the music, food and fun you get at every Summer Nights event, and expect a whole lot more!
Returning again is the Ice Cream Eating Contest!  The race to be the first one done eating their ice cream sandwiches is on.   Ice cream is provided by HyVee and the kids and adults clamber to join in the fun and eat lots of ice cream.
The Soybean Association will be giving away (that's right, giving away) cookbooks to the first 500 people who ask for them.  Katie Olthoff will be here to represent Food and Family Project. 'Join My Journey' is an activity of the Iowa Food & Family Project. Created in 2011 by the Iowa Soybean Association and involving nearly 35 partners, IFFP sponsors innovative and engaging activities providing Iowans with the real scoop on food from the people who best know it and grow it — Iowa farm families. Learn more at www.iowafoodandfamily.com. Feed your curiosity with the Iowa Food & Family Project…Because the more we know, the more we grow!
You'll see lots of large equipment parked in the middle of the street courtesy of Woolstock Equipment and Titan Machinery.  Here's a great chance to take a close look at what these pieces are made of and learn what they can do.  Find out how the farmers bring the food to your table.  Speaking of equipment, Vern Ratcliff is bringing down some antique tractors for you to look at as well.  It will be a nice showcase of old versus new equipment!
Every year the fair in Hamilton County brings in a lot of people, including the FFA kids who bring their animals to the fair.  We're asking a few of them to bring those animals down to Summer Nights and answer questions about getting ready for the fair.  For the little ones, McMurray Hatchery is bringing down some week old chicks for them to hold.  Learn how the cute fuzzy chicks turn into big chickens!
Look for the fair booth so you can purchase your pop passes and your parking passes too.  Each display will also have more information about how you can find those kind of items at the fair as well.
There'll be food for sale too!  Webster City Custom Meats is giving everyone a sneak peek at a new product burger!  FFA boys and girls will do the cooking and serving.  For only $5 you can get a burger, chips and a drink.  All proceeds go to support the FFA.
What's a Summer Nights without music?  We'll be listening to Bill Robb and CPR play car show kind of music from 1 to 3 and then Ag Music from 4 to 7.  Live music in the plaza – bring your dancing shoes or your lawn chairs.
We're still planning and it looks like we might have sweet corn, a ring toss game, lots of ag related products to check out from our local vendors and more food.  You'll be able to find all the information on our events page at www.visitwebstercityiowa.com