The pickers are running.  It's early this year.  Temperatures at night are in the 50's and in the 60's and 70's during the day.  Saturday we pick grapes.  The geese are still here, for now.  Catepillars are fat and fuzzy – means a cold winter.  Could it be the soybeans will be picked by early October?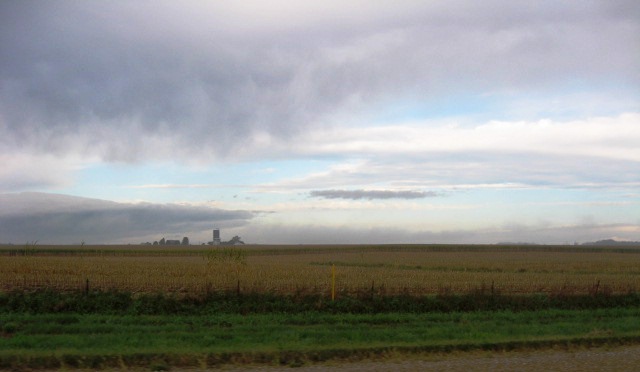 Corn is out in this field, and the ditches were mowed yesterday.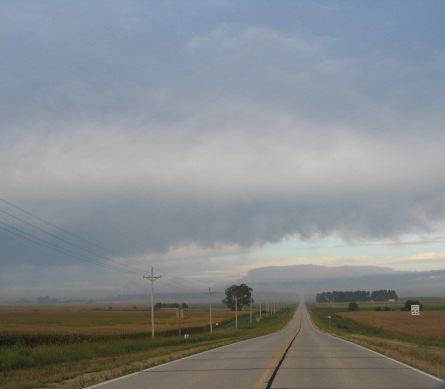 Storm rolling in, early morning.  It rained around noon.