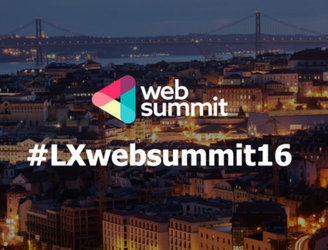 I'm going to Lisbon in November for the Web Summit.
I was browsing their blog and noticed they've posted Start Up Guides to Cities.  I'm going to share a few links here with some comments.  Then I'm going to ask you to think about what Start Up Guides for Rural might look like.
You'll find the top accelerators and incubators listed.  I plan to check out Fabrica de Startups – Focuses on promoting entrepreneurship and supporting the creation, validation, and internationalisation of startups.  A group of us have an idea we want to check into and see if it will fly internationally.
Tech Media that supports start ups – there's an idea! I'll search out the media onsite, and on twitter about a month prior to the trip.
Top Start Up hangouts – and who doesn't want to find those locations?  Product Tank sounds interesting – meet ups with product people, I'll be checking into that!
It's hot in the Six — cool name for a city, based on the two zip codes that each have a six in it.  Makes me wonder what kind of cool name/idea/nickname we could have for our area?  I heard once 'North of 30′ and really liked that ….
Shopify is a start up out of Toronto, didn't know that.
The information on female funders is a great read as well.  This is a start up guide worth reading for everyone.
Jeff Pulver – Okay, this is not a guide
But this is Jeff Pulver, an he is talking about diners.  And I've got to think diners were first invented in small towns, or in a big town that missed a small town feeling so they invented the diner so they had to talk to each other because it was so small.  And that's how Jeff is – he just wants to talk to you.  He's a friend of mine I'm happy to say.  It's a short read, and a nice segue into what I want to talk about next.
Start Up Guide for Rural
What should it look like?  What do you think should be in it?  Are there some basics that would be in every town's start up guide?  Probably.  Things like:
Access to money – who are the local bankers, credit unions, scholarship funds, grants, gap financing, front end financing, city financing, loans
Empty buildings – who owns them? where are they?
Incubators – are they any? can they be created?
Start Ups – are they already here?  Who are they?
CoWorking Spaces and Maker Spaces – are they already here?  Who are they?
Meet Ups and Social Media – is anyone doing this?
Events and Conferences — is there anything in a 50 mile radius we should be attending?  Or should we be hosting?
College and High School programs – what are our local high schools doing?  What is the community college doing?
Angel Investors — do we have any?  how do we find them?
Venture Capital – see above
Legal – who can handle this part of it?
Media – who are our local media?
Blogs – who should we be following?  should we be doing our own blogging?
Hangout spots – do we have any?  should we be creating our own?
Okay – now it's your turn — what have I forgotten?