The Des Moines 140 Character Conference is May 9.  I wanted to give you a sneak peek of just a few of our speakers.  (Stay tuned, we'll feature them all before it's done!)
David Murray
For the last 3 years I've seen the Midwest take great strides in redefining itself. Having lived in Minnesota, Wisconsin, Illinois, and now Michigan, and having spent time in great cities like Milwaukee, Indianapolis, Chicago, and Madison, I've noticed a common theme. That is this area has never defined itself by what it is known for, but what it is doing. Technology and the social web has helped redefine and reconnect the Midwest. I've seen companies large and small take advantage of social communication to grow, learn, and share. The strength of our region has never been defined as individual achievements, but through the combined efforts of hard work and ethics that have been carried on through generations.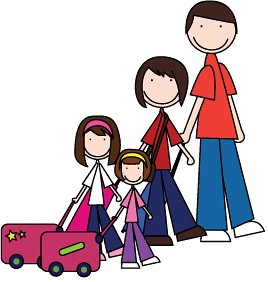 Jody Halsted
Social media is the most powerful tool I use to share my travel stories and connect with destinations to partner with on upcoming adventures. I want to share the useful applications of social media in terms of travel. I think the results of my experiment (MegaBus to Chicago with 2 kids and a husband – using social media all along the way) will be exciting; I can't wait to have the experience and share it! www.jodyhalsted.com
Lyz Lenz
Cedar Rapids, Lord love it, isn't exactly a mecca for writing and editing jobs. After the floods of 2008 literally washed away the writing and editing job I had managed to find in this town, I turned to the internet as my only hope. Through twitter andinternet connections, I managed to land a job working for a company based out of New York. And while I hate hearing them whine about how much snow *they* get. Twitter and the connections of social media have not only given me a job, but allowed me to stay in a state I love doing what I love. I'd like to share my story as well as 5 Twitter job hunting tips. www.lyzlenz.com
Joe Cheray
As my Twitter profile says I am a proud single parent. I have been raising a child with special needs for a better part of the last 10 years. At one time with the internet in its infancy there wasn't as much possibility for real time interaction with others as there is now with Twitter and Facebook. With Twitter I am able to have short conversations with other adults.  When I am feeling aggravated or upset about things I can get on Twitter and vent.  I have been able to network real time to find events that match my niche as well as build professional relationships with other bloggers. Twitter has boosted my self esteem and my self efficacy due in large part to my involvement in one activity in particular- #blogchat. The best part of all this is I can do these networking activities anywhere I have access to the internet which makes it so much easier to take care of my son who has cerebral palsy. With the advent of Android I have a phone that goes with me where I can check Tweets and such if I have to take him to Kansas City without lugging my laptop with me. If I am lucky enough to find places on the go that have internet stations I can use Twitter that way too. This has broken the chains of isolation that not only comes with being a single parent but also a single parent of a special needs child. Twitter is always on, always available and in my opinion is here to stay. http://wildheartsweb20.com/
Deron Durflinger
We would like to talk about how we created our own hashtag for our school at #vanmeter, and how this simple maneuver has helped brand our district while connecting us to educators throughout the world. Through the use of social media tools like Twitter, we are able to learn from other educators throughout the world. This network has helped us connect our students to learners in Philadelphia, New York, New Jersey, Canada, Michigan, and Wisconsin to name a few. Through Twitter, we have had better professional learning through our own PLNs than any PD ever provided by our districts. Some members of our PLN include @NMHSPrincipal, @Web20classroom, @tomwhitby, and @ShellTerrell.
Tickets are still available and there is an early bird special of only $40 (regular are $60).  Visit Ticketmaster and get yours today.  We've also got a great special with the Renaissance Savery Hotel just one block from the Civic Center.  Normal room rates are $129 and up.  Use the code "140conference" and your rates are $89.
Visit http://desmoines.140conf.com for more information about the conference.  See you there!