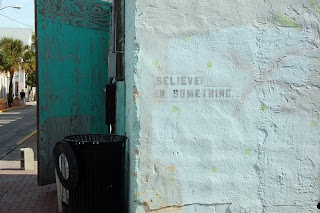 Chris Brogan wrote about Confidence and listed these six steps towards achieving it.  I'm going to show you how to make those steps work for your own network marketing business! 
  How do you eat an elephant?  One bite at a time.   It's an old joke and works for a reason.  It's true.  
It's good to know where you want to be in five years – then you can figure out how to take small steps to get there.  
 If you wish to remain where you are right now, don't do anything different.  However,
if you wish to grow and go places – you'll need to take a risk or two.
 Start your own business – that's a risk.  Try something new – that's a risk.  Share your company/product with people you know – that's a risk (they might laugh at you).  
 The biggest reason people don't take risks is that they are afraid of failure.  Thomas Edison has this great quote on the subject,
" I have not failed.  I've just found 10,000 ways that won't work."  Try approaching failure with that attitude!
Chris suggests we build our own social network
.  I agree with him.  This does not mean your family, church members, coworkers and close friends.  They already belong to one of your passive  networks.  
Find some people in your industry who are successfu
l
.  Talk to the person who brought you into this business – who inspires them?  Go to facebook and twitter and look for that kind of person.  
I did a search when I first started on twitter for social media expert
s and found Chris Brogan (@chrisbrogan) who sparked this entire post.  Keith Burtis (@keithburtis) gives me constant support – he knows me at my best and holds me to it.  Becky McCray (@beckymccray) challenges me to do better and congratulates me when I do just that.  Chris is a business owner and speaker, Keith is the social media guy for Best Buy, Becky is a small business expert.  I found them all outside of my circle of influence.  
I asked Erin Criss (who got me started in my business) for a person to watch
.  
She referred me to Russ Paley
(look for him on facebook).  Russ is a published author and makes over a million dollars a year in my company.  He also reaches out to others in the company and works with us to train us.  He brings other successful business owners to us to share what they are doing.  Unbelievable training – because Russ believes in giving back.  
How are you talking to yourself?
 Are you saying "I can't do this."  Or are you saying "I'm looking for a way to do this successfully."  
Work on eliminating negative self talk
.  When you catch yourself using it, change the sentence to a positive one.  
Keep track of all the excuses you are using
.  Write them down over a week's time.  I have to clean my house before I get started.  I have to make dinner (at 10 am) before I make these calls.  I have to do some laundry before I call those people on the business cards I collected.  This list you write down will give you a real insight into what you are doing to stop yourself.  
Create a schedule and stick to it.
 If you schedule your call times, follow ups and trainings – you'll do better at sticking to it.  
Setting Goals and Making Commitments
What will success look like for you?
 It's hard to be successful if you don't know what success is.  It's different for all of us.  You need to be the one to determine what it is.  Make your goal a definite statement as well. 
 If you say 'I want to be happy' or 'I want financial freedom' – what does that mean
?  Define what happy is to you.  Paint the picture.  For example, I want my bills paid and to be traveling 4 times a year.  That would make me happy.  What would financial freedom look like in your life?  I will have a 4 bedroom ranch style house in Iowa, a 2 bedroom house on the ocean (for winter), earning $200,000 a year and traveling 3 to 4 times a year.  
Write your goals down.  Share them with your support team.  Work on them.  Update them.
 Goals needs to be active.   If my goal is to be retired by age 60 (6 years), what do I need to do to get there?  I'll work with my mentor and support team, determine the steps, add them to my goal sheet – and track my goals.  
Believe in Yourself First
It's all about you.  The more you work on personal development, the quicker your business will grow.
  Here are some suggested books to add to your reading list.  (Remember, don't use reading as an excuse to not work — you can schedule reading time as well!) 
Dare to Dream Work to Win
by Dr. Tom Barrett
Your First Year in Network Marketing
by Mark Yarnell
Seven Habits of Highly Effective People
by Stephen Covey
You Were Born Rich
by Bob Proctor
The Tipping Point
by Malcolm Gladwell
Endless Referrals
by Bob Burg 
Chris Brogan's most excellent blog post about Confidence can be found
here
.