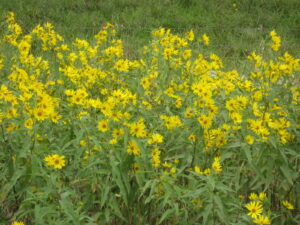 Tuesday I'm going to be in Hutchinson, Kansas for the 140 Character Conference Small Town.  If you can, get there too.  Let me save you $60 on admission — register for the event here – use the code "friendof140" and your ticket is only $40.
It is my honor – and pleasure – to be presenting with Greg Falken of Webdancers fame.  We are last on the agenda – and aptly titled "Bringing the 140 Home".
Be there if you can.  If not – visit the website the day of (Tuesday, September 20) and watch online and live.

 It takes about 9-10 hours to drive there from North Central Iowa.  We left today and drove to Lincoln, Missouri. My mom is my traveling companion and we decided we needed just a couple of days to chill.  We're staying at the Bunkhouse Lodge for a ridiculous price of $50 a night – and it's a huge room with fridge, microwave, free wifi and two beds and clean.   We'll wander around the countryside the next two days, visit the Heritage Days in Warsaw, find a church to go to on Sunday and basically – chill.  I might even get my email cleaned out!
The flowers above – black eyed Susans – were all along the roadside on the way down.  Goldenrod too.  We drove through Indianola and went around the square and saw where my grandma used to work – at a Hallmark book store – it's not a copy center.  In Chillicothe we admired the murals painted on the buildings downtown.  At various parts of the road in Missouri the shoulders got very wide and there was horse poop on the shoulder.  Amish country – a place for the horse drawn buggys to drive!  The trees are beginning to turn colors – and were quite beautiful along the rivers and creeks we crossed.  In one spot I was afraid the telephone poles were going to fall on us!
What's nice about a slow road trip is the fact that you can stop when you want, take pictures, chat with locals, and enjoy each other's company.   All of those things are possible at the #140conf Small Town too!