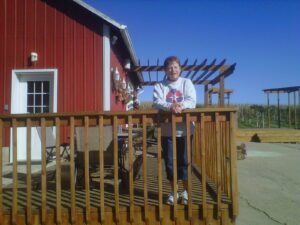 What if we partnered up and created something that could benefit each person/group?
Friday a group of different businesses is meeting at TownsEnd Winery in Hansell, Iowa.  There will be Country Heritage bed and breakfast, a representative from the Soybean Association, Breadeaux Pizza, Latham Hi Tech Seeds, Franklin County Farm Bureau, Cornerstone Cottage (gifts and such), and a few others.  We will sample some wine, eat a snack — and come up with creative ideas on how we can partner up and work together.
If we are to thrive and grow, we need to learn to work with each other.  No man really is an island.  What suggestions would you give to this group?  Is there something you'd like to offer?