I'm planning a Small Business Social Media Conference in June in the Kansas City area.
You'd think it would be fairly easy to plan something like this. Decide the dates, find a location, book the speakers, get sponsors on board and put the word out.
The speaker part was the easiest – and I'm happy to say that.  We are using local small business owners who are using social media for their businesses.  We're not bringing in A listers and hoping that the people who follow them will come to us.  We are actually providing an affordable conference for local Midwestern small business owners.  I think that's why the speaker part was so easy.  Our speakers are committed to growth of small businesses and to sharing their knowledge of the social media realm.  (And yes, our speakers are a BIG deal – you'll want to be there.)
We got a date that works for everyone.  June 5th and June 6th. It will be a late birthday present for me.
Now – we are looking at venues.  We will have a cap of 200 attendees.  They'll need to sit a table with their computer and have wifi access.  We are looking at two major hotel chains in Kansas City.  Turns out, it's the wifi that is the catch.  We'd like to use a small business hotel – so if you know of any, let me know!  I just found out the Bass Pro Shops has conference areas available as well.  Now that's really pretty cool – if you've not been in a Bass Pro Shop, you don't know what you are missing.  They are huge and really address a large segment of the Midwest populations needs.  I'm looking forward to talking to them this week.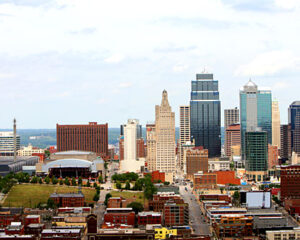 We've been working on how we want to do sponsorships – and I think we have that narrowed down as well.  We are just waiting to book the location so we can get the word out to possible sponsors.  I'll be traveling to Kansas City at the end of the month to meet with some potential local sponsors.  Remember our conference is about small business, so we are concentrating on small businesses that want to help sponsor.  We are approaching some larger corporate sponsors as well – but only if they what they do fits in with working with the small business owner. Our sponsorship opportunities in price range from $200 to $5000.  Something for everyone.
My business partner, Grant Griffiths,  is designing the logo, working on the website (it's coming soon), encouraging me and we both are loving Google Wave.  Becky McCray, Curt Cummings, Jody Halsted and a slew of twitter friends who've posted links for us to read have provided us with advice.    We are creating a template for planning a conference to make available for other organizations to use. We like the idea of being transparent and planning an event that small businesses can contribute to and walk away with having learned something valuable.
The last step is getting the word out.  Maybe though it's not the last step. Maybe it's the RIGHT NOW step.  Mark your calendars for June 5 and June 6.  Let us know you want to attend – so we can email you as soon as we have the paypal widget available.  Add this blog to your reader.  Comment and give us suggestions – we want to hear them!