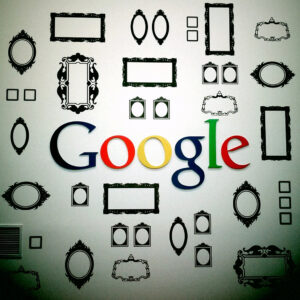 Chamber Nation handles our CRM at the Webster City Area Chamber.  In their newsletter this week they shared exactly how to put your business on Google places.   If you haven't done so .. time to get with it!  It will allow you to show up on Google map results, on Google search results TWO times and it will improve your search engine optimization.
Instructions for How to Post Your Business with Google Places 2015
Open your browser window
Go to the website: http://www.google.com/business/placesforbusiness/
Click on the "Get Started for Free" button
This is going to want you to log in to your google account.
If you already have a google account, go ahead and log in.
If you have a gmail – that is your google account.
If you don't already have one, click on the link at the bottom of the page to create a free google account.
Once you are logged in it will re-direct you back to the local business page with a map and you will want to click on the "I agree to the terms and conditions" box and click "continue.
Next you want to search for your business in the box on the top left corner where it says "search for your business."
This is also to make sure it is not already posted.
Put in the business name, city, and state and hit the search button
If your business has not already been posted, you will not see it show up in the list.  If that is the case, click on the option at the bottom that says, "No, these are not my businesses.  Let me create my business"
This will bring you to a box to enter your business details.
Enter the Business Name
Enter the country
Enter the Street address (must be a real address, not a PO Box)
Enter the city, state and zip code
Enter your business phone number
Select a category that best fits your business
Click "Submit"
Google will want to verify that you actually do business at this address, so you will need to click the button that says "Verify by Postcard"
This is the only verification method available at this point in time.
You can put in an additional contact name (optional) and then click on "Send Postcard."
This is going to send you a postcard to your address.
It is going to take approximately 1-2 weeks to get to you.  Once you receive the postcard, you can complete your listing.
How to Complete Your Listing Once You have Received your Postcard from Google:
Once you have the postcard in-hand, you can finish this registration.
This time, click on the link at the top right that says "Sign In"
Log in with the same account you used to verify the business above.
At the top of this page listing your information, click on "Enter Code"
Using the letter they sent you, inside you should find a BIG verification code (5 digits long).
Enter the code from you letter into the "code" box and click "submit"
CONGRATULATIONS.  You have now verified your business and will now show up on google maps, have the possibility of showing up twice in google search results, and you have increased your SEO as well.
NOTE:  Now you will want to go back to your business listing and add some pictures and update your information to make sure it looks professional and contains all of the correct details.