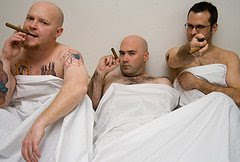 Becky McCray threw down a challenge for me

.  Here's the note she sent: 
I know you didn't ask for one (a challenge), but I have one anyway. 
What is your 100?

I'm doing Small Biz 100, a series that will add up to 100 posts on 
small business basics
. I stole the idea from 
Chris Brogan
 and his 
Social Media
 100
, that lead him to the launch of New Media Labs. G
lenda Watson Hyatt
 is doing an
Accessibility
 100
, and that helped her create her consulting focus on making the web more accessible.

What's your 100?  If you answer that, you'll have a specific focus for yourself and your blog.

And that's an important part of making it to revenue. 
This is my 100th post

and I thought it appropriate that I take a look at what my 100 is.  I focus on two topics primarily.  Shop Local and Work At Home Advice.You will find an occasional random post as well.  I will be attending SOBCon with the intention of walking out of there with a working, solid action plan – along with action steps to bring home and implement.  My main business is my Work From Home one – so

I've just brainstormed via the written word what my 100 will be on!  Work at Home Advice.  
I'll be flushing out this concept over the next few weeks.  I'll also be reading posts of the presenters at SOBCon, and looking hard at the topics they will be covering.  

I'll mindmap, doodle and think about what I want my online business to provide for me.  
It's an awful lot of fun being your own CEO, isn't it?  

Let's have a conversation – what kind of things do you think I should be writing about in my 100?