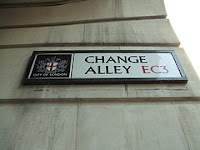 See a theme?
Breakfast Club
– high school kids from all different social strata on detention.  They find out they have more in common than they thought.  Took a little conversation to make that realization happen.
Little Big
Man
– Jack Crabb is 100 years old.  He tells his story: captured and raised by Indians, becomes a gunslinger, marries an Indian woman who is killed by Custer, and he becomes a scout at Little Big Horn.
Shirley Valentine
– middle age woman goes on holiday to Greece, finds herself, doesn't come back. 
Journey
– Steve Perry Singing Rock
Theme Track from
Slumdog Millionaire
– Indian Dance Music
O'Jays
– Wake Up Everybody, Money etc.
Josh Groban
– Classical and Pop
Dan Millman –
Way of the Peaceful Warrior
Elizabeth Berg
– Anything She Writes
Jennifer Louden –
Women's Comfort Book
Walden –
On The Duty of Civil Disobedience 
Movies:
Change
, Travel, Conversation 
Music: A Little of Everything  (
Change
) 
Books: Self Awareness,
Change
, Conversation 
Take a look at what you watch, listen to and read.  Write down your favorites.  Then figure out the similiarities.  Look at the rhythm of it all.
 Do you see how you conduct your life?