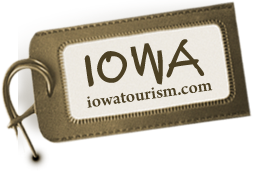 I receive a brief enewsletter from Iowa Tourism.  They always send things most people and businesses around the state can use.  
WINE AND BEER VALENTINE'S DAY PROMOTION 
The Iowa Tourism Office and the Wine & Beer Promotion Board have launched a Valentine's Day promotion encouraging travelers to visit Iowa wineries and restaurants. The "Iowa Wine & Dine Giveaway" offers a chance to win an iPad2, along with $50 gift certificates to an Iowa winery and Iowa restaurant. Enter here. (http://bit.ly/z3U1Gw )
DOES YOUR FARM OR AG OPERATION GIVE TOURS?
Iowa is known for agri-tourism, and the Tourism Office would like to update its resources for farm and ag tours. Colleen Murphy is collecting information on Iowa farms and agricultural operations that offer tours for groups or individuals.  Complete a questionnaire with the details of your facility and tours, and we'll keep your information on file for tour requests. Contact Colleen Murphy (colleen.murphy@iowa.gov) for a form and more information.
SHOULD YOU BE A MEMBER OF IOWA TOURISM? 
The Iowa Tourism Office staff will be traveling around the state to attend a general membership meeting in each of the three tourism regions this winter and spring. These "Tourism Town Meetings" offer you a chance to find out more about the work of the Tourism Office and how you can take advantage of partnership opportunities. If you aren't a member of your region, this is a good time to attend a meeting and find out more about the benefits of region membership. Visit the Central Iowa Tourism Region (www.iowatourism.com) , Western Iowa Tourism Region (www.visitwesterniowa.com ) or Eastern Iowa Tourism Association (www.easterniowatourism.org) websites to fin d out more.
The Central Iowa Tourism Region is home to the Greater Franklin County Chamber of Commerce and Tourism – and that meeting location has not yet been decided (it's out for bid) but will occur March 28th somewhere in the Central Region of Iowa.  Why not join us and see if this is something you might consider being a part of?