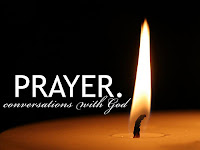 Immanuel Church of Christ
I had the pleasure of speaking to the Reverend Thomas J. Cofer, the pastor at Immanuel Church of Christ
 in Latimer Iowa. Please enjoy the interview!
Tell us a little about yourself and your family.
I was born in Michigan City, Indiana and grew up there. I graduated from Marquette High School in 1996, and then I went to Valparaiso University and got my Bachelor's in 1999. I then went to seminary at Eden Theological Seminary in St. Louis, Mo and got my Master's of Divinity. When I went to St. Louis was when I met my wife Lisa. The summer that I graduated seminary was an eventful one. I graduated, moved, became ordained, got married, went on a honeymoon, and then began to serve my first church in the summer of 2003. I was called to serve a United Church of Christ congregation in southern Indiana. In 2005, Lisa and I became parents with the birth of our twin daughters, Zoe and Kara. In 2006, I was called to be the pastor of Immanuel United Church of Christ in Latimer. In 2007, our son Liam was born. I keep busy with church and family, but in my free time I like to do a variety of things, which include fishing and reading.
What brought you to the ministry?
When I was a teenager, I felt God was leading me in that direction. At that point, I had my own ideas of what I wanted to do, and I wanted to become a lawyer at that point. However, as time went on, I felt God's call pulling on me stronger and stronger. I also began to see myself change from just responding to what God wanted me to do. I was supported by my local church and my church family, and they provided me with opportunities to engage in ministry. My pastor there was very instrumental in helping me along the path. My family was also very supportive. The church today faces both enormous joys and challenges, and God has called me to respond to those here at Immanuel UCC.
Why would I want to attend Immanuel United Church of Christ?
This congregation embraces the call and challenge given to us by Christ of ministering to all people. We extend an invitation to all in welcome. This is not a welcome that is provisional or contingent. What does this mean? Well, no matter who you are, or where you are on life's journey, you are welcome here. Our culture is very consumer oriented, and we even hear of churches only focusing on the trappings to get people in the door. What we offer is an authentic faith community. We are always looking for ways to expand our horizons by trying new things and programs, but this is not the be all and end all of being the church. The most important thing is that we are a family of faith, and we welcome all to join us.
 Are we perfect? Of course not. Do we sometimes get on each other's nerves…sure we do. Think of your family gatherings. We may not like uncle Marty all the time, but he is still family and we love him and welcome him. The church is the same way, and Christ is at our center, always bringing us in and uniting us. This is a place where we come to worship the God who gives us life. We take seriously the mission of the church, which is to extend God's hospitality to the world. In addition to Sunday morning worship, we have Sunday school and Bible Study for all ages, fellowship groups, as well as service opportunities. We are a congregation of unity, united as a family in Christ, but we are also a congregation of diversity. Our diversity exists in our individual gifts and sometimes our way of looking at things. We come together from different places in life, and we are united to worship God. There is a place for you here, and we welcome you with open arms.
What projects does the church have going on?
Our regular activities include Sunday worship (as well as special worship services throughout the year) Sunday school, bible study, and various fellowship opportunities. Recently, our congregation has begun a food pantry for the CAL area. It was started by the 3-5 grade Sunday school class as a way to reach out to the community, and all who have a need are welcome and encouraged to make use of it. Generally, Monday-Thursday mornings 9-12 noon are good times to come by. You may also call the church office and arrange a time to come by as well. We have just begun this mission, so we are in the "early stages" as far as organization. We also contribute to the betterment of the wider community by supporting various missions. If you would like to know more, come by worship with us sometime!
I understand you are very familiar with the internet. What kind of things could we as a congregation and community be doing to utilize the internet in our spiritual growth?
The internet can be a tremendous tool for spreading the gospel of Christ. There are many ways in which I would like to see our congregation as well as our wider community use the internet in terms of our spiritual growth. First, the internet is a tremendous source of information. If there are things we are confused about or would like to know more about, in addition to talking to others, we can go to the internet and find what others have said. We can also make use of all kinds of resources for worship and other gatherings. You can look up scripture, read sermons, participate in discussions, etc. The internet also gives us unprecedented access to media that can be used for worship, study, and fellowship gatherings. Many people can relate to and connect with these resources. There are many people that use the internet on at least a daily basis, sometimes more. If we let this tool go unused, then there will be many missed opportunities to reach others for Christ.
What little things, every day things, can I do to be a witness for Christ?
So often, we confine ourselves to only thinking of "great" people when we think of Christians being a witness, people such as Mother Teresa. When we confine ourselves to that idea, however, we miss the point. We are not all called to be well-known in such ways. When Jesus was ministering and making disciples, he was teaching them about the every day. Look at the parables: the parable of the Good Samaritan is a great example of the everyday. The "good Samaritan" was simply responding to someone who had a need. Look at the story in the gospels of the woman that was about to be stoned because she committed adultery. Jesus famously said "Let anyone without sin cast the first stone." Being a disciple is about our everyday choices that we make as a result of God's love for us. This is not something that always has to be profound. We all play different roles at different times. If we are a parent, God calls us to be the best parent we can and show that child unconditional love and to lead by example. If we have a spouse, we are called to treat them with love and respect and to be attentive to them and their needs. We could look at every relationship in our lives in this way. 
How do we deal with the circumstances we face in our own lives? When we face challenges, how do we deal with them? Do we turn to something destructive, or do we bring them before God by praying about them and asking others to pray? When we have joys, do we give thanks to God and try to include others in them or do we simply use them as opportunities for self-indulgence? When our neighbor has a need that we know we can help meet, do we respond, or do we make excuses not to? Do set aside time to pray (which is having a conversation with God, both talking and listening.)? Do we worship God alone as well as in a community of faith? Being "born again" is about God's wonderful gift of love to us, but it is also a conscious, everyday choice. In short, do we conduct our everyday lives as a reflection of God's love, or as a reflection of something else? How we spend our resources (time, talent, and treasure) are direct indicators of what we value. So we can pray, be good neighbors, study, etc. and those would be witnessing for Christ. We can be the presence of Christ to other people.
What do you think local churches can do to work together?
As local churches, we have to; first, make sure diversity is celebrated as a gift. No matter what other differences we have (whether it be worship style, creeds, system of organization, etc.), we can all agree on two things; which are the message found in John 3:16, which is the good news of Christ, as well as the call of Christ to make disciples and serving others in His name.) Even though we may not agree with one another, it is important we all come to the table. Here in Franklin County, I feel we are very blessed because we have many congregations and pastors that are engaged in ecumenical service. Our Franklin County clergy group is very active in the wider community; having ecumenical services, as well as maintaining a crisis fund for those who are in need, and sponsoring occasional special events. We are already working together in many ways, and I'm sure that the Holy Spirit will continue to present us with ways in which we can work together.
In the church's Statement of Faith, I saw "God calls us into the church to accept the cost and joy of discipleship." What is the cost and what is the joy?
The cost is that it will not always be easy for us to follow Christ. An extreme example of this is that throughout the centuries people have paid the ultimate price for following Christ, that is forfeiting their life. Most of us will never be put in this situation, but the cost remains. Sometimes, God will move and call us to do things that we don't really want to do or are inconvenient. Because we have received the free gift of God's love, we are moved to share that gift with others. This includes giving of our time, talent, and treasure. Sometimes, God calls us to make difficult decisions, and to give up things. Sometimes God wants us to take on projects. This is these are the type of things that would illustrate the cost of discipleship. The joys are related to being truly accepted for who we are and loved as children of God. We are loved unconditionally by God, and as a free gift, we are being welcomed and received into eternal life. Eternal life is not only something that happens after we die, but it can be enjoyed and lived out now, as far as we have the ability.
What are the hours of services and how can we contact you?
Sunday school for all ages begins at 9:00am; Worship begins at 10:30am each Sunday. Our website is www.immanuelucconline.org You are invited and encouraged to go there and see what is coming up as well as to find more information about us, and there are also links to other sites that can help you on your Christian journey. My email address is emanual@frontiernet.net Phone: (641)579-6443. Our mailing address is 204 E. South St. PO Box 460 Latimer, IA 50452. We are located on the south side of town as you come in from Hwy. 3, you can't miss us!
picture courtesy of mufan96 at flickr.com