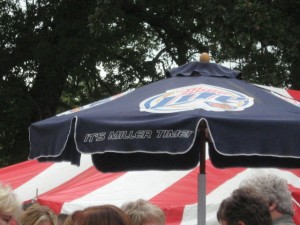 I went to a garden party to reminisce with my old friends
A chance to share old memories and play our songs again
When I got to the garden party, they all knew my name
No one recognized me, I didn't look the same
But it's all right now, I learned my lesson well.
You see, ya can't please everyone, so ya got to please yourself
I went to an event last night – and I was representing a local business at a reunion event.  I'm from a small town.  We pretty much know each other – or know someone who knows us.  I thought we'd have a great time welcoming guests and enjoying the live music.
Au contraire mon frere — I was invisible.  I was simply a vendor and did not exist.  The majority of the people who were in attendance wanted nothing to do with me.  Truly, I was invisible.  These were people I see in my community all the time.  I knew how Ricky Nelson felt at his garden party.   It was surreal and strange for me.
What did I learn from this lesson?  Pay attention to everyone.  Give a simple hello.  Smile.  I'm no better than you are.
We came to America to get away from royalty.