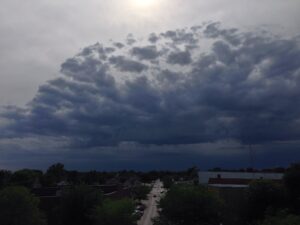 I just read that CTO of T-Mobile said "We believe the metro stuff is most important." (find link here http://vzwmidwestarea.com/verizon-rural-matters/)
My first response is: Are You Kidding Me?  20% of the population lives in rural America.  You're willing to give up that business?  Then I realized Mr. CTO has no clue why it's important that rural America has high-speed service.  Let me be the first to enlighten him!
Dear Mr. CTO,
Are you hungry?  Where did your food come from? Who grew that food?  2% of the population are farmers, and they literally feed the world.  Gone are the days of a simple tractor – now the tractor can run by itself while the farmer checks his smart phone for market results, use their apps to ensure the right amount of seed and fertilizer is being used and to call home.  They need high-speed service just as much as the city folk do.
That barramundi (Australian sea bass) you so love to eat at your fancy restaurants – we grow them here in Iowa.  That's right, Iowa. And those fish farmers need high-speed service to stay in touch with each other, their markets, their producers and your restaurants.
Those college kids in the Midwest – they are our future, and yours too.  They are the biologists, rocket scientists, authors and business people who will change our world.  They need high-speed service to stay in touch with their parents, to do their homework, to become interns – maybe for you.
I'm a chamber director in a town of 8,000 and we have members all over the county.  When I go visit them, I trust my service from Verizon to always be available.  I do a lot of business on my phone in my car (don't worry, it's done via my sound system in my car and hands free).  When I travel to other towns to speak about our community and have conversations about why rural is the best way to live, I need my high-speed service to show others how we can do business from anywhere in the United States.
When I share a stage with people like Jeff Pulver (co-creator of VOIP) and Becky McCray (smallbizsurvival.com founder) I need reliable high-speed service to send pictures back home, to tweet about the event and to check my email.  When I moved from the east coast to Iowa for a better way of life, I switched to Verizon.  I had Sprint – and they only provided service along major highways.  Verizon gave me service everywhere.
So consider 1/5 of the market – rural America – and think about what your shareholders would say if you decided to ignore them.  Think about why we matter, because we do. We are no different from you – we have families we love, businesses we labor at and desire to make this world a better place.  We hope that you do too.
UPDATE: 
In February Brandon from the Executive Suite at T-Mobile called me and we talked.  Well, he talked very fast and I mostly listened.  He wanted to assure me that they were working very hard to get T-Mobile all over the country and that he grew up in a rural area and understood. He did say that Verizon Wireless took that comment out of context and that Verizon has been known to stretch the truth (my words, not his – but it was the gist of what he said). He also could not give me the transcript or recording of the actual conversation so I could determine if it was taken out of context.  He could not give me a date when they would be in our area with T-Mobile service.  He said they are working with their partners to bring great coverage and service to rural America.  I explained that I needed reliable service all the time and that is why I use Verizon Wireless.  He also asked that I not interview him and they had 'no official comment from the CTO'.  And …. there you have it.  I'm sticking with Verizon.
BTW, I was NOT paid for this article.