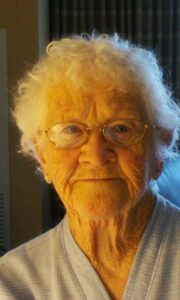 I just spent the last 5 days at a conference in Sioux Falls.  It was the Midwest Area Chamber Executives conference, and I walked away with new contacts, information I an use and more motivation.  You'll see more on that this week.
But the coolest thing about the last week?  I took my mom with me!  She doesn't get to travel as much as she'd like, she has all these things she has to take with her. Oxygen, nebulizer,walker, medicine – necessary evils she calls them.  So being able to stay somewhere 4 nights is a luxury for her.  We stayed at the Sheraton in Sioux Falls and I was very happy with the room (great beds, nice armoire, handicap accessible bathroom, good tv).  However, the service is what made the place truly remarkable.  The staff was great and when it was time for checkout, they brought two luggage racks upstairs and packed our items up on it and then loaded everything into the car for us.  That really exemplifies how great their service is – always ready and always helping.
During the day I was in meetings and would sneak out and check on mom.  She'd be reading, or dozing, or watching tv, or writing.  My favorite – I'd find her on my Mac computer reading obituaries! Because she's required to keep her feet elevated a good part of the day, this was a nice getaway for her.  The beds! Oh my  – we were both thrilled.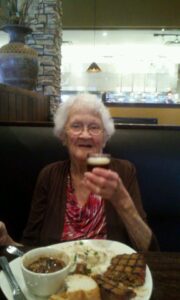 We went out to eat at Granite City and shared a German dark beer sample.  One night we went to the Hospitality Suites for my conference.  Everyone paid special attention to her, and she had a margarita too. We went shopping at Catos, Kohls and finally Barnes and Noble.  My grandmother worked in a Hallmark book store when I was growing up.  My grandfather was always reading a big thick paperback book.  My mom taught school and loves reading.  So you'd have to guess that a bookstore is just a wonderful place for us to spend time together.  We visited her baby sister (by 20 years) on the way home.  Mom even drove for 30 miles (shhh, don't tell anyone).
All in all, it was a great week.  I'm happy to still have my mom and to her I say HAPPY MOTHER'S DAY!