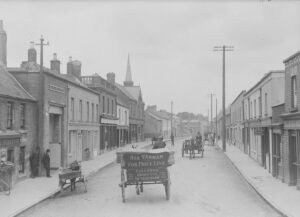 VISTAPRINT SHINES A LIGHT ON MICRO BUSINESSES ACROSS THE COUNTRY
Vistaprint is encouraging Americans to support their favorite local micro business, as part of Magnify Micro Business, which launches today.
Micro businesses – businesses with 10 or fewer employees – are the back bone of America. They are the friendly faces who deliver the many types of goods and services we rely on daily. However, despite being the number one workforce in America, these businesses can sometimes be hard to "see" due to the fact many don't operate from a physical store or office. Magnify Micro Business calls on micro business owners – and their customers – to share their stories and help illuminate the many micro businesses that are engrained in our society.
 Vistaprint will be collating these stories and publishing, along with other micro business-related articles, http://magnifymicrobusiness.vistaprint.com/  to demonstrate the major impact these micro businesses have on our everyday lives.
"Vistaprint has millions of customers who are micro business owners, each and every one of them is an inspiration and a cherished community member. Whether built from the ground up or handed down from generation to generation, micro business owners put their heart and soul into their business every minute of every day," said Don LeBlanc, Vistaprint CMO.
"Though they may not have the chance to take personal time or to market their businesses in a way they'd like to, Vistaprint's purpose is to give micro businesses the confidence they need to go out and engage with their customers. With that in mind, we wanted to give them their moment in the spotlight to tell their story," said LeBlanc.
Micro business owners and their friends, families and customers are encouraged to submit their story at http://magnifymicrobusiness.vistaprint.com/ and become a part of #MagnifyMicroBiz. For sharing these inspirational stories, Vistaprint will select, at random, winners to receive a range of prizes. To learn more about the campaign, please visit http://magnifymicrobusiness.vistaprint.com/