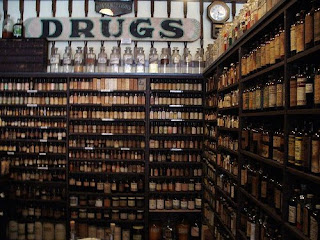 70% of all prescriptions nationwide are generic ($58 billion in sales in 2007). Your health insurance company wants to pay the LEAST amount for a drug. The generic manufacturers just piggyback on the research and marketing done by Big Pharma, thereby cutting costs. Some pharmacists just automatically switch you to the generic version (some states REQUIRE they do this).*
Is Big Pharma behind the "generics are no good" scare? Maybe. Of course they want you to use brand name drugs – they cost more therefore making more money for Big Pharma.

Let's take a look at that. Here's a few new facts:

90 percent of factories providing active ingredients are located overseas.*

FDA's inspection rate dropped 57% between 2001 and 2008.*

So who do you trust?  My guess is you don't trust either one. 

Why are we different? What we do at Melaleuca is Deliver Wellness. 

We offer products that we KNOW are tested, reliable and safe. We make the products ourselves, not some factory overseas.   Our raw ingredients are certified by the USP.org.  Our organic ingredients are certified by Quality Assurance International.  We do follow the FDA standards.   Our fragrances meet the Research Institute of Materials standards. 
We make products that bring your body back into balance, and keep it there. High blood pressure, high cholesterol, arthritis, constipation, menopause, declining eyesight, low energy, weakened immune system, prostate problems, stress, urinary tract problems, weight management – we address all those issues with safe, consumable supplements. Wouldn't you rather take a natural supplement with no side effects?

Remember, we are not doctors and don't even pretend to be giving medical advice. We are consumers of wellness products and have been doing so for quite a number of years. We are smart people and know how to do research and track the things that work.  We make decisions based on personal research, scientific documentation and results we feel and see. 
Work with your doctor. Ultimately, it all comes down to you. You decide which doctors you want to work with.  You decide which avenue works best. You decide if being healthy and staying healthy is more important than treating the symptoms.  

Me, I'm supplementing with products that work. From a company I trust, that makes the products here in the U.S. And I share my information with my doctor!

Call To Action:     Read the Smart Living News  and fill out the Contact Form!   
photo from flickr.com 
*Statistics about generic and big pharma taken from:  http://today.msnbc.msn.com/id/30940044/from/ET/