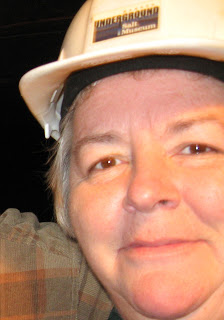 Monday, June 1 is my birthday.  Did I mention I love birthdays, especially mine?  
So what's different this year?  What have I accomplished this past year?  And where am I going?
written more
traveled on my own path
stood up for myself
lived with joy
Okay okay — I know,
you want to know WHAT I did this last year, right?
started a local newspaper and expanded it to online
helped over 20 people make their homes safer and non-toxic
started my own social media consulting business 
attended a life changing conference in Chicago
told a couple of people to get lost
spent a lot of time with my parents
write a blog, that got picked up by the Des Moines Register
decided to get fit and took the beginning steps 
Now —
what's going to happen for this next year?  
writing and publishing a book 
achieving Senior Director – that's helping five others develop their business
work with local businesses to change the shape of their marketing plans
travel to (and organize a few) conferences
a few road trips with the parental unit
keep writing my blog and fine tune it
Be fit – and help others realize they can do it to.
So HAPPY 54TH BIRTHDAY TO ME!  And hey, hold me to it.  I'm counting on you too!