We live in Franklin County Iowa, population a little over 10,000 people. Most of them were at the 150th Celebration of the Fair Parade today. We had 169 different vehicles in the parade. That's huge! Deb took over 450 photos. Here's just a handful.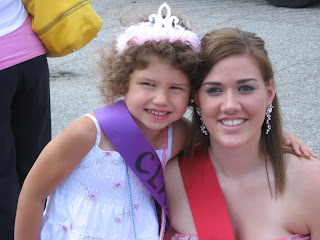 Past and future queens. Aren't they beautiful?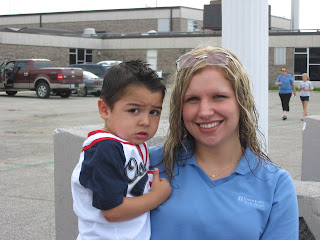 Anyone from the county can march in the parade. This young fella was a little shy, but he stepped up to the plate and had a great time.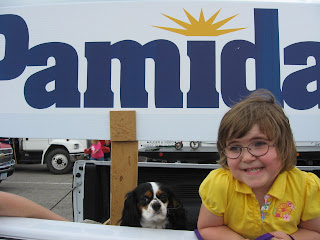 This young lady and her friend's puppy was the happiest duo in the parade!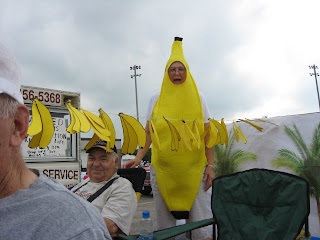 Everyone needs a top banana.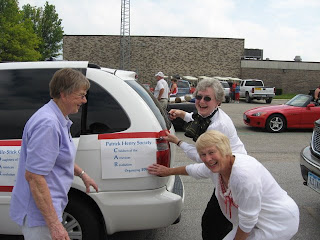 The Daughters of the American Revolution know how to have a good laugh.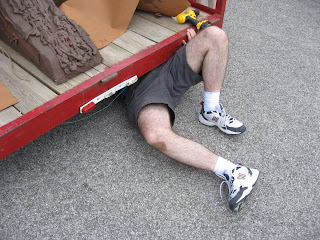 Team work. He made that trailer run. That's dedication.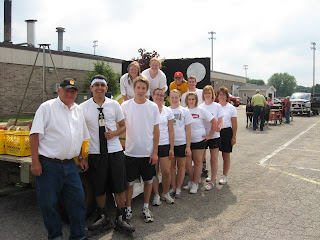 The local grocery store was giving away milk. Milk!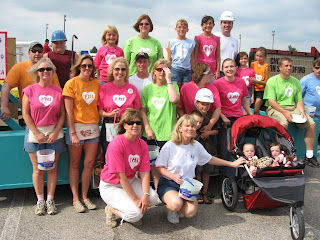 The folks over at the hospital came with a great showing for their county. Love the t-shirts!