Six Months Later in Belle Fourche
"It's because you told us to take small steps, and we did," said Gary Wood, Chamber Director at Belle Fourche, South Dakota. I visited there in October of 2017 for an Embedded Community Experience. Since my visit, much has happened!
BUSINESS UPDATES
Cowboys Too! Moved across the street from their former location in The Olive Branch and had their grand opening on April 25th.
The Olive Branch has taken over their former space and expanded their product lines.
The Pioneer Bank & Trust has announced a major building renovation on their downtown location.  The CEO attended the Collective Impact sessions hosted by Dakota Resources and decided after hearing the importance of downtown to remain in their location rather than relocating to the Hwy 85 corridor!
Pizza Hut moved across the road and Subway has purchased their building, are renovating it and putting in up to date ordering etc.
The East end of state street businesses are excited about the Historic Roosevelt Events Center coming on line after 17 years of inactivity.  The Chamber is hosting a five business Chamber mixer on June 26 for the Chambers ribbon cutting, cake reception for the Roosevelt and tours of our office and the building.  Area businesses are excited to bring this end of downtown back on line and a part of the entire downtown business district.  A couple closed businesses have come for sale after the closing of an estate and they're hoping for people to catch the vision for this area.  East State Street is beginning to come back on line and the businesses on this end are thrilled.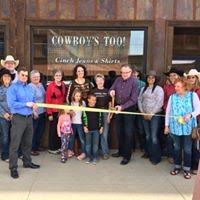 NINJAS
A new group of grass roots volunteers (gather your crowd folks) has formed Bring Belle Back and they are doing a little every month to clean up the corridor. Revitalize Belle Fourche (a city committee with business members on the committee) lighted our downtown and Bring Belle Back lighted the trees.  After a bit of struggle— "the trees are suffering from the LED lights" and calls to other cities and a professional arborist who told them actually the street lights are damaging the trees, not the LED lights!! The lights are now staying up permanently.  Many are enjoying the lighted downtown area and drive down just to see the lights.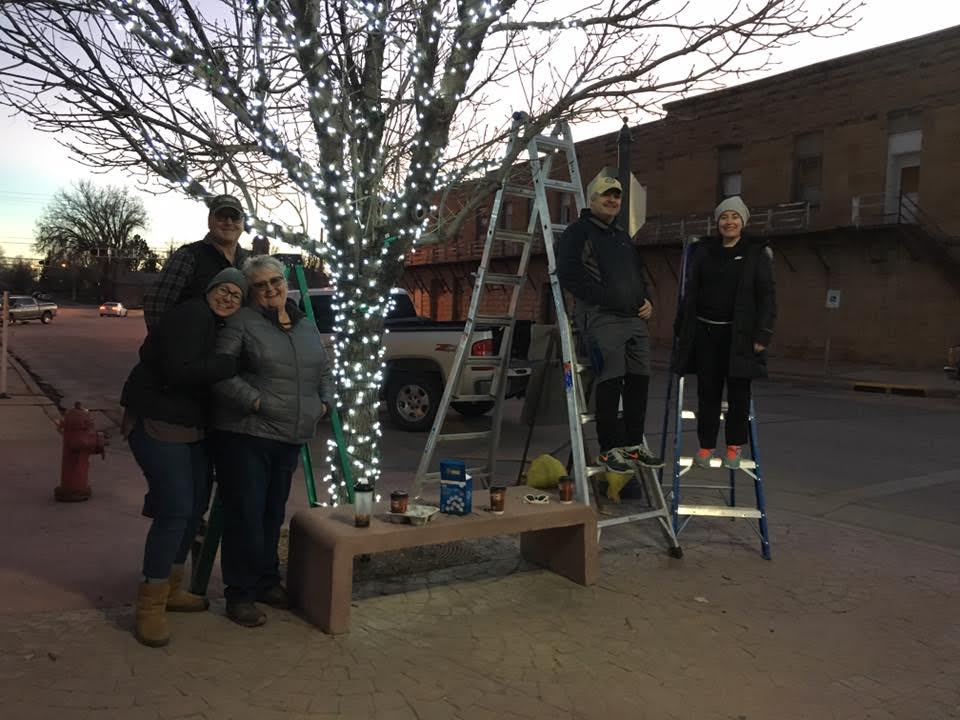 HISTORIC ROOSEVELT EVENTS CENTER
The Roosevelt High School was purchased by a progressive young couple—they own another smaller school building in town already.  They purchased the Roosevelt last Fall and the 44,000 square foot facility came on line for events and business.  The Chamber of Commerce moved in April 1, 2018 into the principal's office right inside the main doors.  Loads of parking, space for several events at the same time, including indoor and farmer's markets.  They've hosted roller skating in the gym.  People rent it for volleyball, pickle ball, indoor soccer, dog training classes, family and class reunions.  The community room (former band room) seats 50 comfortably and has had pre-school graduations, birthday parties, boy scouts etc.  They are waiting for the demo kitchen to be put in so they can host food demonstrations etc.  It also features a 500 seat auditorium that needs to be refurbished and then will be available for plays, concerts etc. The Historic Roosevelt Events Center was featured by the associated press and picked up by the Seattle Times.  Local TV and radio have interviewed the owners several times and the buzz continues.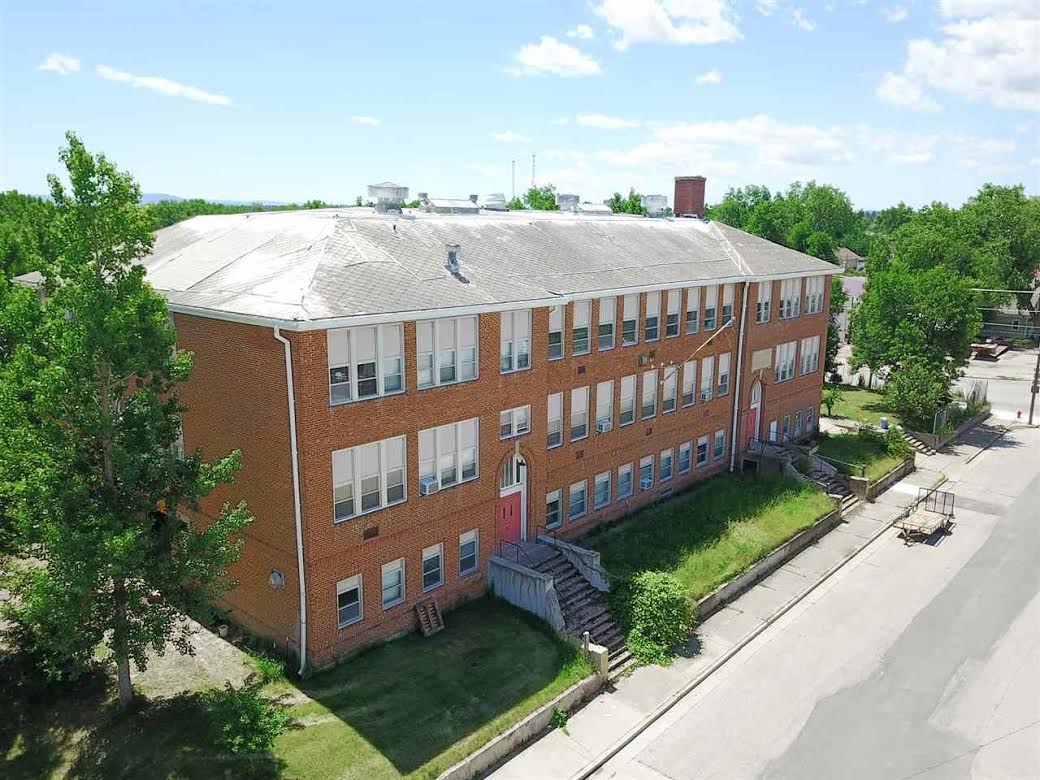 LE BELLE MARCHE
The Chamber envisioned an indoor market and considered several different spots. In January they  opened "Le Belle Marche'" in the Historic Roosevelt Events Center gym.  They had originally considered the former band room but quickly gained too many vendors for that space and filled the gym where there is have room for 44 vendors.  The Chamber is in association with three other private markets that take place on that day here in town.  We call it Market Days in Belle Fourche.
Our local radio station has come strongly on line with a new web site; streaming of programming and news.  A new employee is attending meetings and reporting on those meetings & events.  She's producing innovative ads and creating a buzz.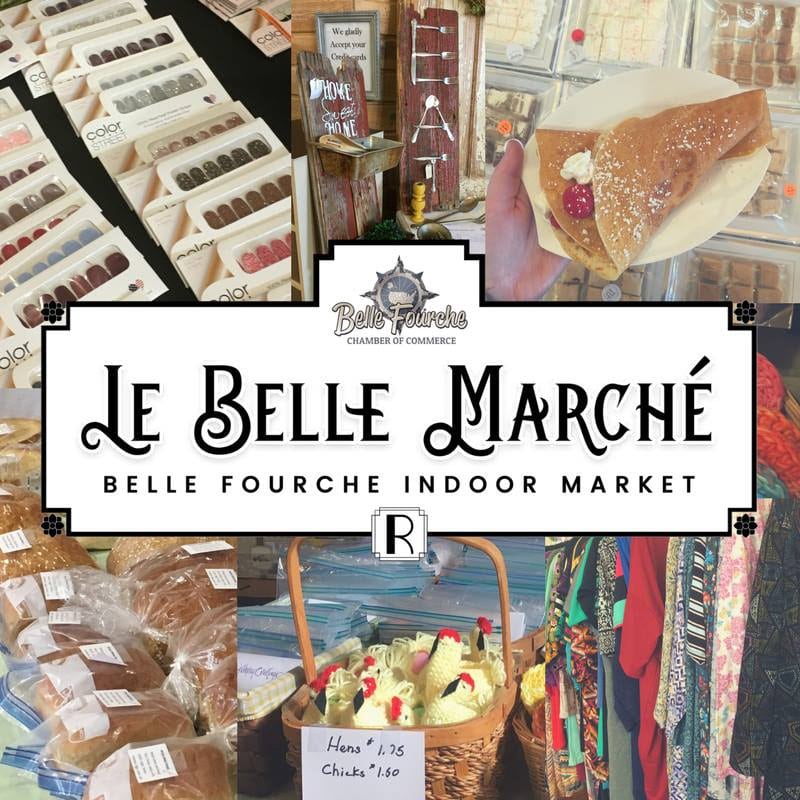 Gary sent along this note on what else the Chamber has been doing:
CHAMBER UPDATE
The Chamber is researching "Place Making" and will do a lunch and learn on the subject toward the end of this month to inspire business and individuals to get involved with place making.  I'm telling businesses that they can be place makers in their business and create Instagram worthy places for the generation that is looking for a community that has life, events and character.
The Chamber is seeking to develop a "midtown" concept in our "midtown" business district.  We have several businesses on "National Street" and we're envisioning a "National Block Party" on the fourth of July holiday.  Kind of a play on the "National" part with the fourth of July celebration.  Remember we get 17,000 for the parade alone on the 4th.
The Chamber is helping the Sr. Citizen Center to come back on line as an important organization and place for our community.  They were aging.  The 87 year old lady was shoveling the snow.  We've featured a Chamber luncheon there, helping them to grow their membership and general encouraging them.
The Chamber has a new take on the Shop Local campaign. They are using Belle Fourche First, encouraging their businesses and residents to shop in Belle Fourche first. Their new campaign just kicked on in May.