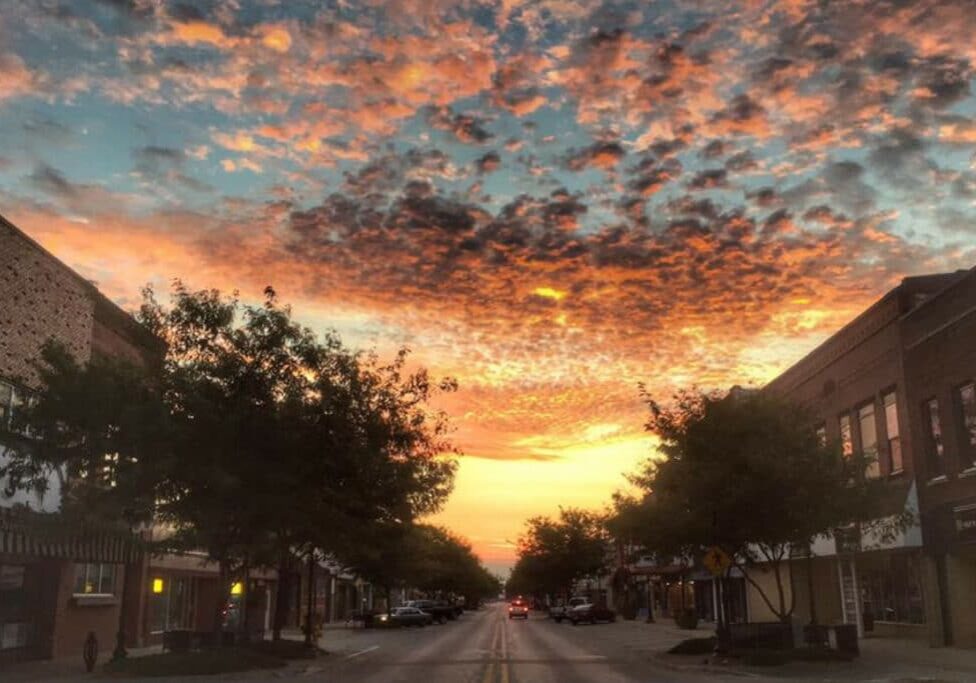 What if you told the story that your town is one that stays open late? 
You'd probably be telling the truth, even though many of your downtown stores close at 5.
Make a list of all the businesses that stay open late.
Restaurants
Convenience Store
Gas Station
Salons
Gyms
Pharmacies
Big Boxes (ones still open at all)
Bank drive thru
Dollar store types
Coffee shops
Bars
Farm and Feed type stores
Elevators
Some doctors
Hospital
Repair shops
Car dealerships
and I'm sure there's more I missed.
Does this mean you're a late night kind of town? Could you share this with your retailers and ask them to join in the fun? Yes to both of those questions.
You could work out some cross promotion ideas. Create some cool posters, ads, flyers and social media content.
The clothing store could work with the gym.
Workout and buy new clothes.
These shorts are going to look great on you when you lift weights.
The hardware store could work with the car dealerships.
See us for car mats that keep your car tidy.
Visit the dealership in town to get a vehicle that matches your new drill set.
Just imagine all the fun you could have around the idea 'We're A Town That Stays Open Late."