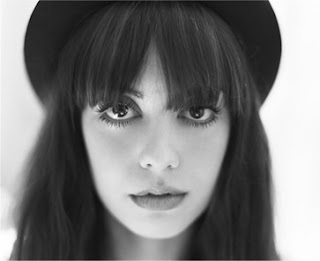 Diane Birch looks about fifteen. She is in her twenties. She sings like she's in her fifties.
The music from her cd Bible Belt runs in the background at my home office. Just about every day. It's rock, gospel, blues, country – all rolled into the music that is Diane Birch. She's got a voice like those girls you hear in the subway stations in Chicago, or on the streets of New Orleans. Raw, rich and real.
Rise Up – lyrics from one verse
You gotta rise up little sister
Turn on the light
Wise up to the stories you've been told
Cuz love don't come in black or white
Oh no no no
This is just a taste of lyrics that make sense in a nonsensical world.
When I listen to Diane Birch, I just want to get up and move. I want to reflect. I want to focus. I want to create. It's music that moves through you.
Did I mention she also played at the 140 Conference in New York, sponsored by Jeff Pulver? Yeah, she's hip too.