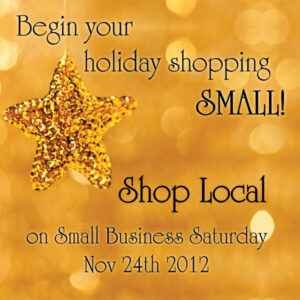 This blog post is written for residents of Greater Franklin County.  But you know what?  Change the name to your local chamber and your local businesses and the message is just as strong.  Buy Local.
This year the Greater Franklin County Chamber of Commerce rolled out our Buy One Product Local Campaign.  We focused on one product that everyone could buy local – toilet paper.  Happily we can report that the local stores who sell toilet paper have seen an increase in those sales.  We continue to ask you to buy your toilet paper locally.
Now it's time to step up our game.
Its Christmas time and we are all thinking of gifts and items to buy for our loved ones, friends and employees.  What would grandma really want this year?  Are you confident in buying the grandkids what they really want?  Do you know what your employees really would like for Christmas?
We've got a suggestion that would work for everyone.
Buy Chamber Bucks.  They come in $5, $10 and $20 denominations and they are a real check.  Chamber Bucks can be used at any Chamber business and that includes retail shops, gas stations, grocery store, restaurants, electric companies – over 200 different locations in Greater Franklin County accept Chamber Bucks.
Dave Heuberger, President of First National Bank states, "We want people to shop local, dine local and bank local.  The benefit of doing so helps the entire community!"
Seabee's purchases Chamber Bucks and gives them out as awards for their employees.  Rehabilitation Center of Hampton, Leahy Grove and Dumont Wellness Center all reward employees with Chamber Bucks.  November 10, First National Bank purchased Chamber Bucks and sold them to the public at a 10% discount and was sold out in two and a half hours.
Why should we care about staying in town to shop?  Why not go to the big box stores that are having all the sales?  ELocal.com gives us the following statistics about Big Box Chains vs. Local Businesses:
– Throughout the United States, only about 33.6% of the revenue from national chains is reinvested into the community, which is very low compared to the 64.8% return from local businesses. (2009)
– A study in Austin, Texas found that $100 spent at a local bookstore produced $45 worth of local economic activity, and $100 at the chain store Borders brought back only $13.
– National chains often bring loss of employment. The opening of a Wal-Mart reduces retail employment by an average of 150 jobs in the county of its location.
– Local businesses are usually established in city centers, instead of on the margins of communities like large chains, so they contribute less to pollution, congestion, habitat loss and urban sprawl.
This year, we ask that you buy locally.  Visit your local stores and businesses, they are your friends, family and neighbors.  You know them.  Anyone can purchase Chamber Bucks; they make excellent gifts for family members and/or employees.  Stop in at the Chamber and pick up some Chamber Bucks for gifts for family, friends, neighbors and employees. Merry Christmas!