Star Gazing at Maynes Grove
Imagine a lodge built on a hill above a lake, 1/2 mile off the road and in the middle of a grove of trees —
Maynes Grove Lodge.
Now fill it with people who like each other and come from all over the county, add food and live music – and the mix is just about perfect.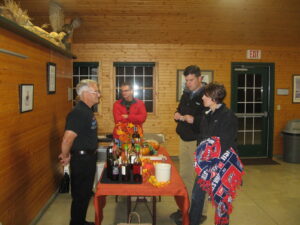 Finally – it's night and two professors are there with their telescopes helping us find planets, solar systems and stars.   These are not boring, uptight professors.  They are professors who get excited when you can see the moons of Jupiter.  They make sure everyone has a set of binoculars and you're standing out by the lake catching the buzz of happiness from both of them.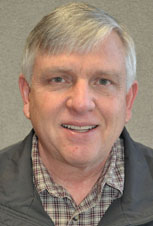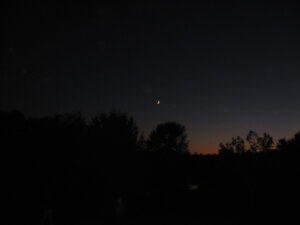 This is how we kicked off the Harvest Tour – and it was just about perfect.
Deb Brown, Jody Halsted, Claire Celsi, Shannon Latham, Jennifer Healey, Nancy and Jon Swanson