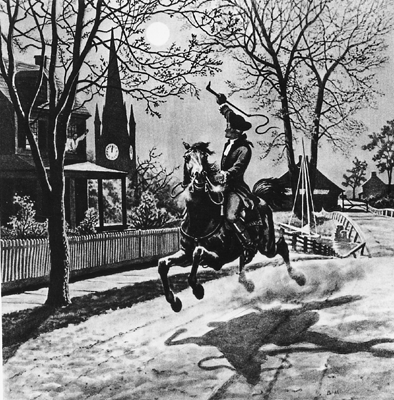 I do feel a little like Paul Revere — riding my horse through town and country and letting everyone know "The Bloggers Are Coming!"
Except of course, I'm the one that invited them.
We are having a bloggers tour in Franklin County Iowa this weekend.  8 Midwest bloggers and families will be here to experience the joy, beauty and fun we have in Franklin County.
Stay tuned …..
thanks to http://es.wikipedia.org/wiki/Archivo:Paul_revere_ride.gif for the image