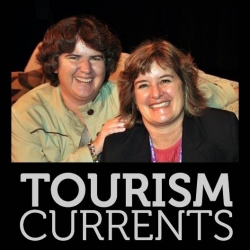 Start right now.  Make an investment in yourself and your business.  You can't move forward if you are still walking in last years steps – spread out and learn something new.
If you're smart (and I think you are) you'll subscribe to the Tourism Currents Newsletter.  Find that link just by clicking right here.  It comes out once a month and it's free.  It is geared towards tourism, but any good small business will know they need to get people in their doors – and tourism smarts will help with that.
Here's a snippet from their February newsletter.
See Your Place Through Fresh Eyes, Like a Visitor
To improve your visitor or guest experience, it's important to be able to see your destination, attraction or lodging with fresh eyes.
Want to know how they experience your town with a mobile device, for example?  BE the visitor. Load up a vehicle with 3 staffers, each carrying a different type of smartphone or tablet, and drive into your town from the outside as though you've never been there.
Start with the basics.  Do the highway signs make sense? Is it clear how to get downtown, to your attractions and to your Visitor Center?
Then, have everyone pull out his or her phone or tablet.  Do simple local searches on each device's browser, for the information that visitors want  –  "restaurants in XYZ," "places to eat in XYZ," "hotels in XYZ," "things to do in XYZ."  What comes up?  Do the results make sense? Local search is changing the travel game, but you have to see what the traveler sees to know what needs to be done to improve the information they get.
There are many other ways to see things anew.
Try the Kansas Sampler Foundation 8 Rural Culture Elements  –  Architecture, Art, Commerce, Cuisine, Customs, Geography, History, People  –  as a guideline for discovering your town as a visitor might discover it.
Read this excellent post by S. Anthony Iannarino, on how to keep the beginner's mind and why it will keep you (and your visitor/guest experience) from getting stale and ineffective.