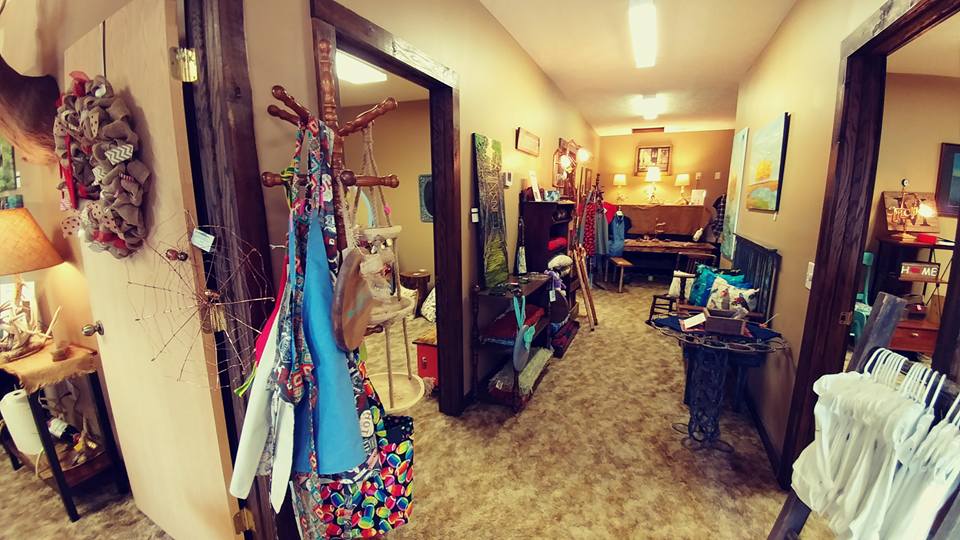 Every year Sidney, Iowa hosts a rodeo. People come from all over to attend and enjoy SW Iowa. It's a big deal. Sidney is a pretty small town, about 1,100 people. Professional cowboys come to this rodeo to compete in this four day event. There's carnival rides, bucking broncos and lots of cowboys!
This year a group of crafters got together and thought "what can we do to give the women who come for this something to do?" They'd heard about pop-ups from us at SaveYour.Town and one of them suggested they do a pop-up for artisans.
So they did it. They found a building that was empty and negotiated to use for the four day event. They came together to put their art and crafts into it, and decided who was going to work the space and when.
It was a smashing success! There was a wide variety of items featured, and people shopped all four days.
Then the artisans thought "what if we did this all the tlEime?" They negotiated the rent on the building, encouraged other artists to participate and provide items for sale. They decided on being open Wednesday through Saturday. JoElla Travis, the rug maker in the group, said "I work a lot of the hours at the pop-up. And why not? I can make my rugs anywhere and I love meeting people!" She doesn't get paid, yet. Perhaps one day she will, but for now she's content to be involved in this project.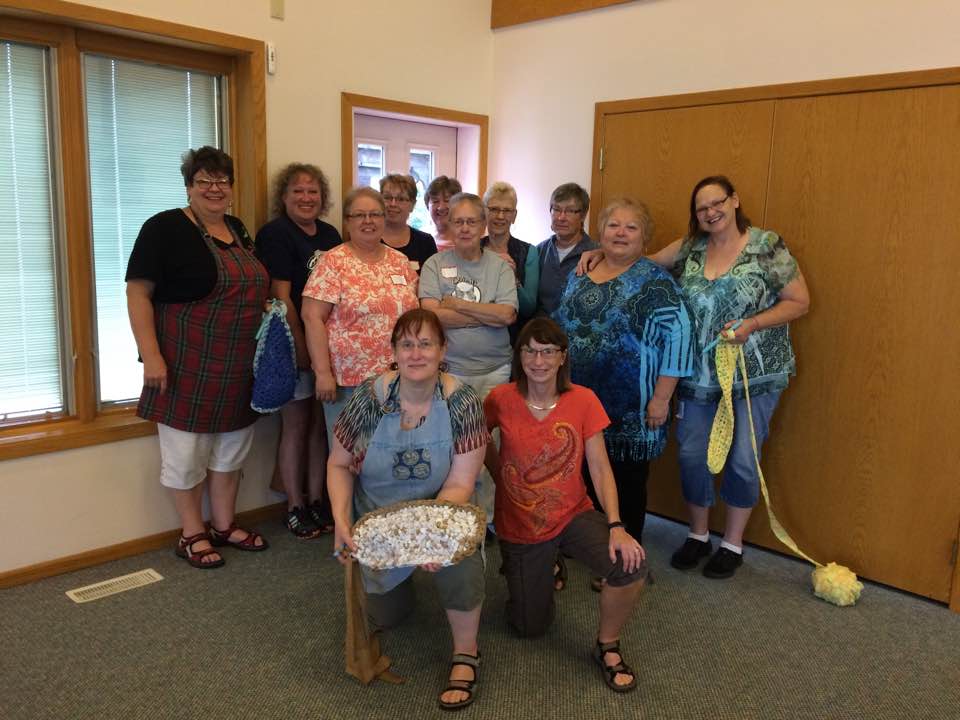 JoElla also teaches classes on how to make rag rugs. We brought her up to Webster City twice now as an instructor at Legacy Learning Boone River Valley. She's the lady on the left in this picture.
The story continues to grow. They've not started their own blog! Not just a regular website, but a blog. https://popupartisans.wordpress.com/ Now you can follow along and see what events are coming, who's in the shop and hear their stories.
This is Idea Friendly at it's best. They gathered their crowd: crafters and artisans who make things. They built connections: found a place to host their pop up, continue to talk to other artisans and online connections. They took small steps: hosted a quick 4 day pop up to see if it worked. They didn't dilly dally and wait for permission from some official. They saw an opportunity and took it.
Today they continue to build, learn from their mistakes, and grow. We wish them much success!