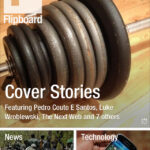 I use Flipboard on my phone to read about things that interest me, found all in one place. I've organized the categories according to the things I'm interested in. I can choose to share an article on social media sites, email it and even save it to read later. As someone very much interested in finding ways to build possibility for small towns, this is a great way to see what others are doing (or not doing).
Here are a few categories and articles in them from Flipboard.
Business:
Do you think a casino in your town/county will help the local economy? If you said yes, you'd be wrong.
A Good Way to Wreck Local Economies: Build Casinos
http://www.theatlantic.com/business/archive/2014/08/a-good-way-to-wreck-a-local-economy-build-casinos/375691/
Are you building a brand awareness for your company? Do you know your persona? Here's a great place to start.
http://www.huffingtonpost.com/lee-traupel-/the-best-all-frills-no-ch_b_5929368.html
I used to sell knives, and part of the promotion was giving a free paring knife to everyone who saw my presentation. I know the value of giving away something free in order to get the sale. Apparently, Costco has it figured out too. This made me think about what kind of things can a book author give away to entice the reader/follower to buy the book? (Yes, I'm writing a book,)
http://www.theatlantic.com/business/archive/2014/10/the-psychology-behind-costcos-free-samples/380969/
Iowa:
Living on Minimum Wage. Several Iowa lawmakers took the challenge to live on minimum wage. They couldn't do it.
http://qctimes.com/news/local/government-and-politics/elections/living-on-minimum-wage-a-challenge-iowa-lawmaker-says/article_44ff7de2-9eb8-5c3e-bd36-3b6d1e261661.html
Travel:
Skift offers lots of reports and this is one of my favorites. Daily new startups in the industry!   I work in the tourism industry and it's good to see what others are doing to promote travel. Instagram is proving to be pretty popular and a good tool to use to bring people to your region.
http://skift.com/2014/10/03/daily-travel-startup-watch-enjoy-project-beyond-and-more/
Another Skift report: Tourism trends.
http://skift.com/2014/10/04/4-tourism-trends-were-tracking-at-skift-this-week-2/
Food:
Winter's coming … and I cook more at home in the winter. Here's a great little piece from Bon Appetit with 28 new meals.
http://www.bonappetit.com/recipes/quick-recipes/slideshow/fall-weeknight-meals?slide=1
Entertainment:
I watch Netflix at home and use Chromecast on a tv to do so. Right this minute I'm watching Tiny Homes will working on this post!
http://uproxx.com/movies/2014/09/heres-whats-new-on-netflix-in-october/