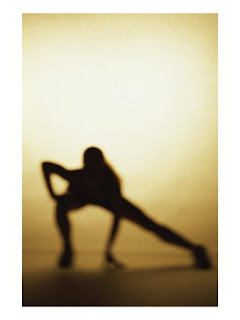 On June 1 I promised myself better health.  
I ordered the Slim in 6 video thinking okay, this might work.
I started today.
Yeah, it's going to work.  I am so out of shape. (How out of shape are you?) A sloth gets more exercise than me.  
I am quite happy I got through the first 20 minutes.  Marching, plies, squats, sit ups, push ups.  Yup, I did them.  And I'm going to do them for two weeks.  Every day.  Then its on to another section of the program.  
So my form sucked.  I was out of breath.  I marched in place a lot.  Who cares?  I'm moving.  
It would be hard to climb Machu Piccu in the condition I'm in.  But
here's a secret
— and you might want to write this down —
You have to see yourself as you want to be.  Really see yourself there.  Imagine what you'd be doing, how you'd feel, what people would say to you.  
So every step I took, was a step up the mountain.  I heard the crowd cheer when I finished.  I did an interview with NBC, Matt, about my accomplishments.  I WAS THERE.  
Another secret.  You can do the same activity with your business.  Plan it out, implement the plan and see your success.  
picture from
this site
(no affiliation ,great pic! ) 
future updates about my wellness journey will be at www.needalittleadvice.com