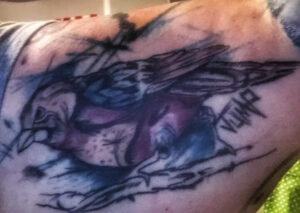 Each year I share three words that indicate the path I'm taking.
Last year I chose Rise, Secure, Link.  Looking back, I have done those things.  I continue to rise in my path to provide value to those who want it.  I'm secure in who I am.  And I'm a connector, I work hard it.
What will 2017 look like?  There's changes in store, but isn't there always?  In the end, we decide what we want, really want, and that's what we get.  It takes some planning, lots of believe and the willingness to jump.
Plan.  Believe.  Jump.  
Three Words from 2016
https://needalittleadvice.com/three-words-2016/ 
Three Words from 2015 
https://needalittleadvice.com/three-words-2015/
Three words from 2014
https://needalittleadvice.com/three-words-2014/
Three words from 2013
https://needalittleadvice.com/3-words-explore-become-serve/
Three words from 2012
https://needalittleadvice.com/three-words-for-2013-process-begins/
Three words from 2011
https://needalittleadvice.com/innovation-recognition-sustainability-three-words-for-2011/
Three Words from 2010