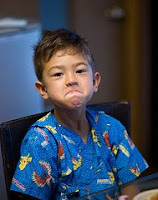 Why would you use mouthwash that might cause cancer?
Alcohol in mouthwash may raise cancer risk = United Press International
SYDNEY, Jan 12, 2009 (UPI via COMTEX) — Australian researchers say mouthwash containing alcohol increases the risk of developing oral cancer.
The report, published in the Australian Dental Journal, suggests mouthwash be made available only by prescription. Michael McCullough of Melbourne University said the alcohol may increase the ability of cancer causing compounds to attack the lining of the mouth, the Australian Broadcasting Corp. reported Monday.
He said dentists need to be aware of the risks.
"If they are going to recommend alcohol-containing products then they recommend it for a good reason, for a short period of time," he said.
Jim Bishop of the New South Wales Cancer Institute, however, said there needs to be more research on the issue.
"We don't know what sort of risk we're talking about with people who use mouthwash regularly. … it might be quite low or it might be high so we need to know the degree of risk that's involved," he told ABC News.
URL: www.upi.com
Why would you clean your house with formaldehyde?
According to Dr. George Grant, Founder of the International Academy of wellness, Formaldehyde, phenol, benzene, toluene, xylene are found in common household cleaners, cosmetics, beverages, fabrics and cigarette smoke. These chemicals are cancer causing and toxic to the immune system.
http://www.healthrecipes.com/household_poison.htm
There are alternatives that are much safer for you and your family. We've got over 400 non-toxic, non-caustic products that are more cost effective than the big box boys, safer for you, your family, and your pets — and delivered to your door.
What are you waiting for? Call me! Deb Brown 641-458-1114.  Let's have a conversation and talk about safer products you could be using in your home.  
picture courtesy of Joi at www.flickr.com