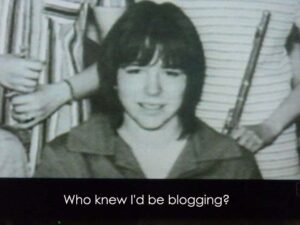 Consider these statistics:
Over 12 million American adults currently maintain a blog.
More than 147 million Americans use the Internet.
Over 57 million Americans read blogs.
1.7 million American adults list making money as one of the reasons they blog.
89% of companies surveyed say they think blogs will be more important in the next five years.
9% of internet users say they have created blogs.
6% of the entire US adult population has created a blog.
Technorati is currently tracking over 70 million blogs.
Over 120 thousand blogs are created every day.
There are over 1.4 million new blog posts every day.
22 of the 100 most popular websites in the world are blogs.
37% of blog readers began reading blogs in 2005 or 2006.
51% of blog readers shop online.
Blog readers average 23 hours online each week.
The above statistics come from www.blogworldexpo.com Sobering statistics.  Also very useful statistics.  If you own a business — whether it be brick and mortar or at home — why wouldn't you blog?
It's a perfect showcase for what you do.
It's an opportunity to share your knowledge and bring people into your store.
Blogs in the olden days (10 years ago) were more like journals.  Today they are vibrant, representative of your business and constantly being updated.
They can look like a website, then can have lots of pictures and they are relatively easy to produce.  I use the Headway Theme because I don't need to know coding and it's easy.  But there are plenty of options out there to produce a quality blog for your business.
And they are very low in cost – if your marketing budget is small, here's an option you might want to use.
Do you have a blog?  Share your blog address in the comments – please!