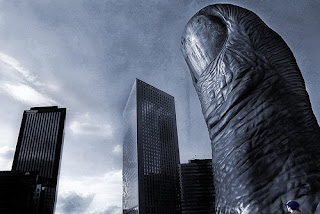 We are taught to have a 30 second speech prepared for when you are on an elevator with someone
.  It's called an elevator speech. 
It's a new age.  It's good to adapt to the online universe.
 Rule of thumb is people only look at a page online for 8 seconds.
 Facebook is good for a sentence or two.  Twitter is 140 characters.  
To that end, here is my twitter speech:
I get paid to assist people looking for a way to grow financially, mentally, in better health-by helping them reach their goals. 
What do you do?  Can you tell me in 140 characters or less?