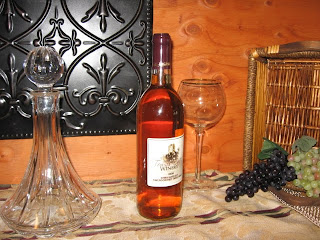 Townsend Winery is now open for business. Vern and Judy Harper have put over ten years into building their winery and harvesting the grapes.
You are invited to join them for a wine tasting at your convenience on Friday evening, Saturday or Sunday afternoon/evening. Just call!
Iowa Table Wines made from locally grown grapes, fruit and berries: Harvest Red, Swenson Red, Concord Gooseberry, Frontenac, Apple and Harvest White.
Need something to do? Go chew the fat with the Harpers, see their vineyards, visit the silo and wine tasting room and enjoy the ride.