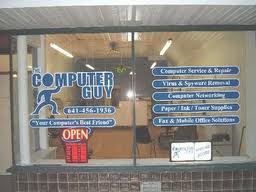 Dream Big Grow Here is an online opportunity to win $1,000.  Every month, between the 15th and 30th, you can vote for your choice of small businesses.   Pat, Palmer, The Computer Guy, has an entry submitted this month and is currently in 3rd place.  Pat needs a new door and a counter remodel.  $1,000 would put a local carpenter to work and make it easier for customers to access Pat's store in downtown Hampton, Iowa.   Please take a minute and vote for Pat.
www.dreambiggrowhere.com Go to Vote, then sort by last name – and you'll find Pat Palmer.  You can vote once a day until the end of the month.
Pat Palmer, The Computer Guy, was introduced to MyEntre.net through his Fast Track Course at NIACC.    MyEntre.Net is an entrepreneurship development system consisting of an online social network and free web-based entrepreneurial resources, coupled with collaboratively driven services and capital for entrepreneurs in Iowa.
MyEntre.Net was implemented through an annual competitive selection process in 13 rural Iowa counties and one urban center between 2003 and 2008.  MyEntre.Net is an interactive statewide online community serving all small business owners with live, interactive education, Webinars, peer learning and other business services. Today, the collective expertise of the MyEntre.Net team insures individually customized technical assistance, quality referrals and rapid access to capital for pre-venture and existing small firms statewide.
Initially funded by a USDA Rural Business Opportunity Grant, 2009 MyEntre.Net funding comes from the Iowa State Legislature, the U.S. Small Business Administration and the Northwest Area Foundation.  They can be found at www.MyEntre.net