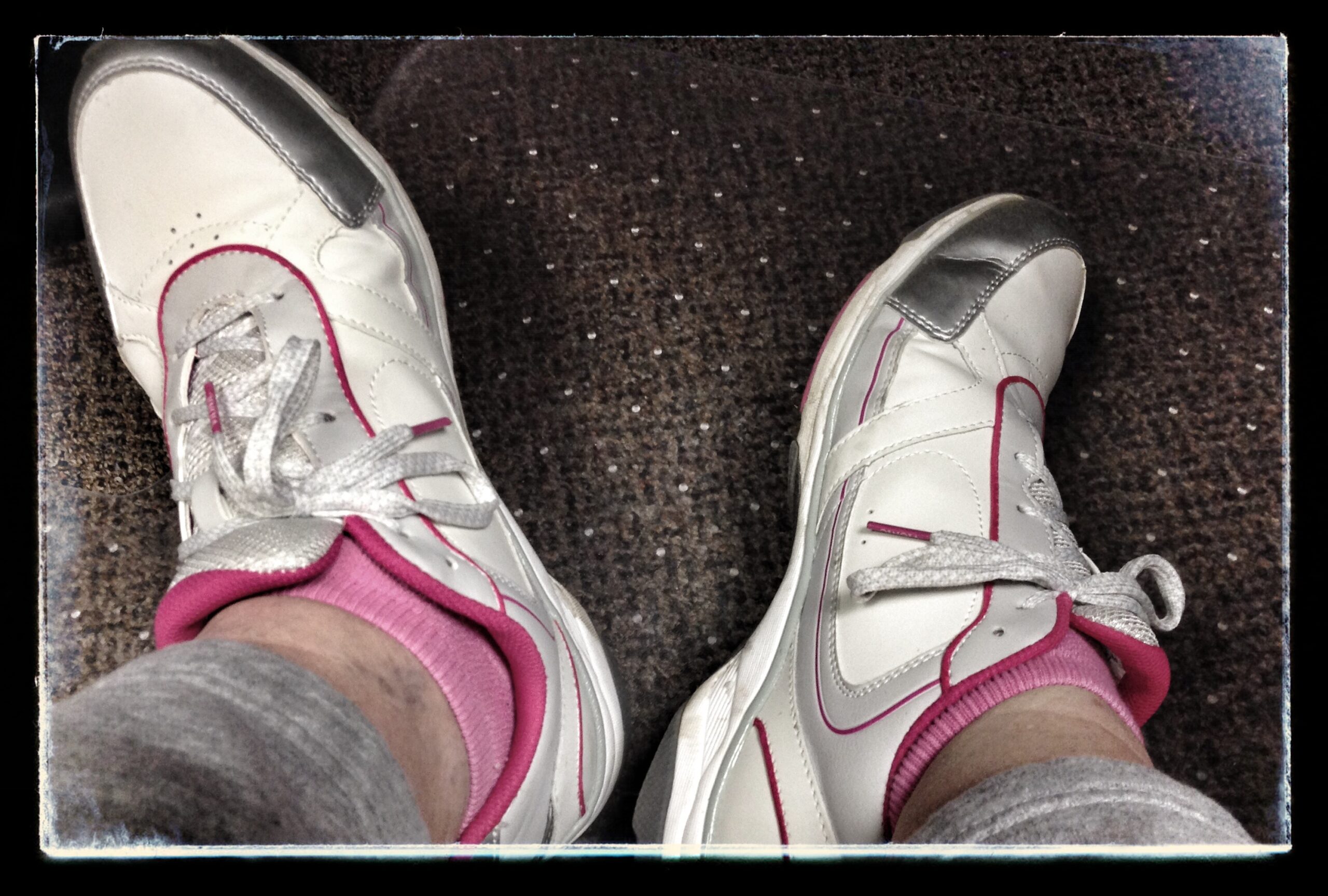 When I was in my twenties, I bought a lot of ugly shoes.  I really liked them.  My favorite pair were the Alien Stompers by Reebok.  Made in 1986, they were what Reebok thought shoes would look like in 2170 and used them in the Alien film. God they were ugly!  But …. they fit, they supported my ankles, I could play basketball in them.  Why am I talking about ugly shoes?
The first day of spring is Thursday, March 20.  It is a tradition for my seester and I to buy shoes on the first of spring to last us through the summer.  We've been doing it for years.  This year I've had the good fortune to test a couple of pairs of shoes and I'm currently wearing the Vionic Zen Walker.  Yeah – it's kinda ugly.  But …. they have really good orthotics and urge my feet to support my body better.  When I was kid I walked on the inside of my foot and wore braces for years to train my feet to walk correctly.  Those hurt!  The Zen Walker has the same kind of support, but they don't hurt.  My feet don't sweat in them.  They have good traction on them (I wish I had been wearing them when I took my dodge ball fall!), clean off very easily and weigh 9 ounces.  Most importantly, they come in my size too! Dr. Weil also recommends them.  So that's the good news — and really, the only bad news (if you call it bad news) is that they are kinda ugly.  However, there are other color choices and I like the red and gold ones!
I went back to the gym this week with my trainer.  I've been out almost two weeks with my knee.  It's amazing how much I've lost in that time.  I couldn't walk as fast on the treadmill, but I did increase the incline to 4.  The incline helps take pressure off your knees.  I'm getting up every hour (at least) to walk around the office.  Funny how you can sit at the desk for hours and not realize the harm it's doing to your body.  Sitting really is the new smoking!  Am I walking 30 minutes a day?  Probably not.  Today I have time scheduled to rejuice my Fitbit and track my steps better.  I'll report in on that next week.  I've been using the lotion my massage therapist gave me and my knee is much better.  Still stiff, but able to work out, walk up the stairs relatively normally and it's not as black and blue!
Consistency is proving to be a great key for me.
I track my calories and exercise in MyFitnessPal
I meet with my trainer at least once a week
I get up every hour and walk around for five minutes
I write here every Sunday
Robert Collier said it best:  "Success is the sum of small efforts, repeated day in and day out."
Lots of baby steps make for a journey.  Just keep moving, keep tracking, keep doing.  Today, that's the plan for the rest of March.  I've scheduled my workouts for next week with Randy.  I find that if I've got it scheduled, I go!
(the Zen Walkers were sent to me to try out and review.  I did not pay for them and was not asked to do anything other than review them.)