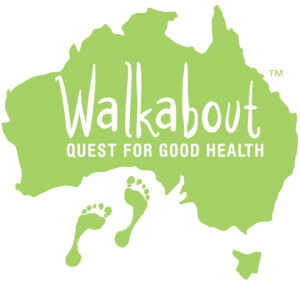 Last year I tried out a pair of Vionic shoes, during the Vionic Walkabout.  It's February a year later and time for another Walkabout!  Vionic asks that you spend 30 minutes a day walking.  That's it, just 30 minutes a day for 30 days.  You can sign up for free online at: http://www.vionicshoes.com/2015-vionic-walkabout 
The Walkabout is sponsored by Vionic, Dr. Weil and personal trainer Juliet Kaska.  This year SparkPeople is participating as well. Participants receive exclusive daily emails with motivation and healthy living info including recipes and wisdom from Dr. Weil and fitness moves from celebrity trainer Juliet Kaska. Also a a 3-month free subscription to Dr. Weil's Spontaneous Happiness and Vionic's Guide to Getting Active: Tips from the Experts.There is also a walk to win aspect – daily prizes include shoes, cookbooks and more and the grand price is a trip to Napa Valley! The grand prize is based on social media participation.
Last Tuesday I met with a friend and economic development director for Hamilton County, Sarah Thompson.  Over lunch we discussed partnering and taking some simple steps.  Both of us are crazy busy and there is never enough time in the day.  Meeting every week is not possible.  However, being accountable and truthful and email every week IS possible.  This past week we agreed to drink 40 ounces of water a day, and walk 3,000 steps.  That's it – just those two things.  Of course it meant getting our Fitbit and UP recharged!  Small steps can really make a difference – and I'll share our results throughout this year with you.
Research shows that walking as little as 30 minutes a day can lower the risk of heart disease (America's Number 1 killer) by as much as 40 percent. By even taking two or three 10-15 minute walks per day, people can improve blood pressure, reduce the risk of diabetes and improve mental wellbeing. Baby steps, working around whatever impediment you've put in your own way (like falling on your elbow and bruising a bone), and being accountable – if you fall off that horse, get back on and ride!
About Vionic: I have agreed to test out a pair of their Venture Walkers and to give my review and encourage my readers to participate in the WalkAbout.  The shoes should be in this week and I'll share the pics next week (if they are here) and results in about a month.