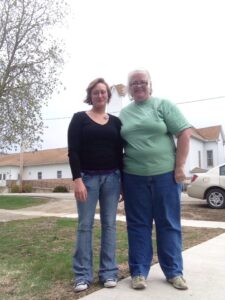 It's been a rough week.  Lots of meetings, plenty of opportunity to not eat right, stressful situations with loved ones and to cap it off, my IBS chose to flair up this week.  Irritable Bowel Syndrome was diagnosed after I had every possible test known to man to find out why I had chronic, uncontrollable diarrhea.  The good news is there was nothing wrong with me.  The bad news is they did diagnose IBS – a catchall diagnosis.  The stomach and intestinal muscles contract too much, and it's often related to stress.  Your stomach is talking to your brain saying "Hey, we're stressed down here.  What can you do?"  The brain thinks it's funny and decides to slow you down.  Bam – diarrhea.  Believe me, you slow down when you can't wander 3 feet from the bathroom.  Then there's the bloating that goes along with it.  (see pic, bad day pic) Some days I have just a pooch for a belly, other days I look like the queen of the muffin top!  PubMedHealth describes it well here.  Notice, the funny stuff — fiber may be good, but you'll bloat.  Dietary changes may be good for you, but no specific diet can be given.
That's my niece Lorraine in the picture.  She's literally half my weight.  She's also my weight loss partner.  Here's a tip: find someone to partner up with, you'll have a better time, be held accountable and be more successful. "It can be the deciding factor that makes a diet work — or not work," says Adam Shafran in this WebMD post.  Lorraine wants to lose 20 pounds or so.  We've decided to work together and be serious about improving our health.  We're starting together on the Melaleuca/Paleoish/Livable Diet.  Meat (mostly chicken and fish), vegetables (I'll be trying new recipes) and fruit for her (I can't do it without getting sick).  We'll have Melaleuca protein shakes for breakfast, GC Control at break time and of course our vitamins from Melaleuca. Water to drink, exercise (aiming for 10,000 steps each day), and good sleep at night.
We've both fired up MyFitnessPal and are friends there and can watch each other's progress.  I record my food intake, exercise, water intake and stay within the calorie count, if I can.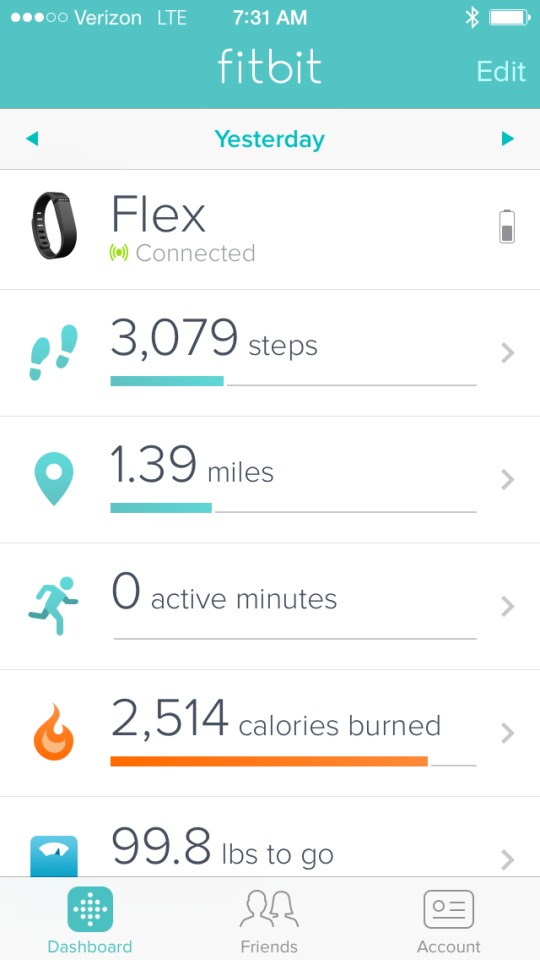 I also upgraded my Fitbit (got a pretty blue one) and am tracking my sleep, how many steps I take and can also share with friends.  As you can see from the picture, I have a ways to go before I get to 10,000 steps in one day!  My goal is to take 1/2 hour at lunch and walk around town.  Then work out at Snap Fitness and/or with Randy my trainer before or after work.  It will help when warmer weather gets here.
Accountability is important for me.  I've been trying to go it alone in real life.  I have you guys, and that is important too.  But I also need people to call me on it when I don't do what I say I'm going to do.
I also know that I can follow a strict path, for a short time.  I'll be able to eat what's on the diet consistently, for a short time.  I also know if I don't get to have a cannoli once and awhile I can fall of the wagon and give up.  So I'm not committing to be super strict and try to live the rest of my life that way.  There are too many places I want to travel to and try their food!  So for the next month, I'll be kickstarting my health – and we'll review in 30 days.  What worked?  What didn't?
I am committing to eating well and treating my body as the temple it is.  I deserve to be healthy and happy.