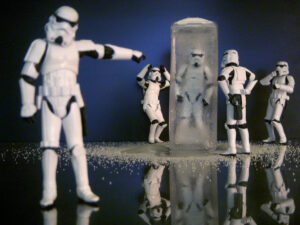 We have an ice storm going on right now.  So this day, I've stayed home and cleaned out my email inbox, worked on my portfolio, and shared a few links.  I missed Small Biz Friday this week, I was working on a series of Main Street awards and that writing was a priority.  I promise I'll make that up to you.
Now — let's have a few fun links to look at today!
Need a portfolio site to share with potential employees?  Visit http://en.wordpress.com/portfolios/  If you want to see mine, go to the Portfolio page above, there's a link at the bottom of the page.
A treat to take to work … I used frozen strawberries on the bottom, a cup of water on top of that, mixed a stick of butter, a cup of sugar and a strawberry cake mix together and put that on top.  Bake it for 55 minutes at 350 degrees. Scrumptious.  I plan to enjoy this treat because I'm studying the book Wheat Belly and am about to switch my eating habits hugely.  I already use the Melaleuca products for weight loss – and am thrilled with them.  A friend and I are working out together twice a week at the gym as part of the 10 week challenge.  So the next recipes I share will be gluten free! This one is for my mom.
The State of Now/140 Character Conference in Des Moines 2013 is a go!  April 18 at the Science Center in Des Moines.  We're still working out all the details.  SocialIRL.com and Des Moines Social Media Club are on board as sponsors and we're very excited to be working with them!  Stay tuned for links about the event, speaker calls and more sponsorship possibilities.
Are you still making boring Powerpoint presentations?  Stop that!  Check out this blog post for a few new things to try.
Here's a shameless plug for my friend Jody Halsted.  She's a travel blogger from Ankeny, Iowa and a family travel specialist and promotes Ireland (among other places).  Please click on this link and vote for her two girls and cousin sitting on the sheep!
Thanks for stopping by.