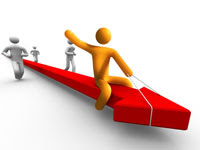 Innovating Employee Engagement meets Executing Social Media.
This conference is the 16th and 17th in Chicago and there will be around 50 attendees. I've been asked to represent bloggers and twitterers and small media. I will attend all the sessions and follow in this blog and on twitter (hashtag #commtell09).
Conference details are
here.
There are some things Communitelligence (the event host) is doing. I like that they have set up a private communications area for all attendees, including the speakers. You can upload a photo, go into detail of your life, add links and even blog. They have a resource directory (where you can add your company), a section for elearning, a participation page and a calendar. Great ideas for both speakers and participants!
Looking at the list of speakers and their topics, I am hopeful. I hope this conference is more than a group of lecture series strung together. I am hopeful they really will show us how to engage with your employees and use social media strategies internally. I am hopeful that the HR and internal communications people at the companies attending are in tune with their employees. That will enable them to bring home valuable ideas out of this conference.
Some exciting news: there's a couple of sponsors that I know – and they rock! Mashable, Social Media Club, and food for thought. I'm interested in knowing more about the other sponsors and hope to conduct interviews with their representatives that are there.
Stay tuned — let's see if we can learn how to engage in social media internally.