Looking for a spot on the map in the middle of the country to take a trip? 
Visit Hutchinson, Kansas!  The locals affectionately refer to it as Hutch Kansas.  My hubby and I had the pleasure of visiting last week for a bloggers tour.  We were there three days.
 What a great place to get a taste of the Midwest, enjoy the entertainment and forget your troubles for awhile.
Five Reasons To Go To Hutch
Underground Salt Museum
650 feet below ground, a 90 second elevator ride in the dark wearing hard hats and carrying an emergency  breathing canister.  It started out a little scary.  Then the amazing information began.  It's a perfect humidity storage space in the Salt Museum.  The movie theatres have stored literally tons of stuff in the storage space!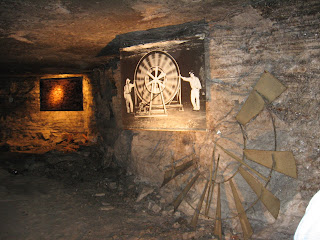 Indian Creek Bison Ranch
 Just so you know, the correct terminology is bison, not buffalo!  50 head of bison that come right up to the trailer you are riding on.  It was interesting and informative.  The meat is actually lean and good for you.   Bison are also wild animals – they look pretty tame, but you never know when that thousand pounds or better animal is going to remember he's wild!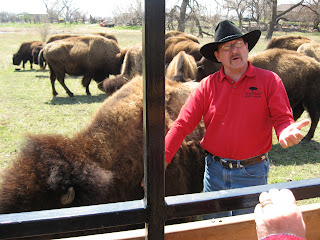 Airport Steakhouse
 I'm a girl who knows good beef when she eats it.  Afterall, Iowa has some of the best beef in the world.  The Airport Steakhouse makes a mean steak.  Imagine sitting at a table watching planes land and take off outside!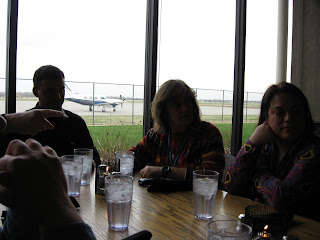 The Fox Theatre
This lovely Art Deco theatre was most active between 1915 and 1945.  It's really a Movie Palace.  It is listed on the National Register of Historic places, still in operation (after major renovation) and truly one of the best examples of the Art Deco style.  Please visit their website for shows, schedules and membership info.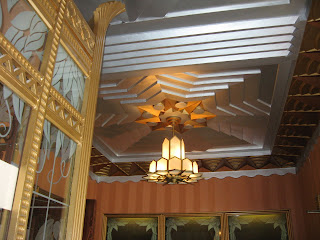 Cosmosphere: Kansas Cosmosphere and Space Cente

r
 See the SR-71 the minute you walk in the door.  Take the basic museum tour, visit the Apollo gallery, stop by Dr. Goddard's lab, catch an IMAX show, shop at the gift store and definitely talk to someone about the camps.  Did you know that the Cosmosphere is second only to the Smithsonian in their artifact collection?