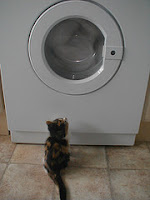 Let's take a short trip down memory lane. Why not? It's a great day to be inside and to ponder. I'm pondering entertainment. Is TV as good as it used to be? Here's a list of shows you can no longer watch on television.
Do you remember?
SCTV
Lost in Space
The Munsters
The Magic Garden
Romper Room
Dark Shadows
Bewitched
I Dream of Jeanie
Petticoat Junction
Laverne and Shirley
Father Knows Best
Courtship of Eddies Father
My Three Sons
Mod Squad
Howdy Moody
Bozo's Circus
Garfield Goose
Barney Miller
Love American Style
The Brady Bunch
The Partridge Family
Zoom
Magnum PI
21 Jump Street
Knots Landing
The Dick Van Dyke Show
Dukes of Hazzard
Captain Kangaroo
Mork and Mindy
Mister Rogers Neighborhood
Hart to Hart
China Beach
Puff and Stuff
Gilligan's Island
Nanny and the Professor
Moonlighting
Rawhide
Gunsmoke
Hondo
Twilight Zone
Dobie Gillis
Kukla, Fran and Ollie
Star Trek
Carol Burnett Show
The Love Boat
American Bandstand
That Girl
Rifleman
Happy Days
Ed Sullivan
Sanford and Son
Sky King
Emergency!
Dallas
Leave it to Beaver
Our Miss Brooks
The Flying Nun
Different Strokes
Remington Steel
All in the Family
Laugh In
Chico and the man
Bonanza
Family Affair
Welcome Back Kotter
Starsky and Hutch
WKRP in Cincinnati
Dynasty
Get Smart
Punky Brewster
Man from U.N.C.L.E.
Dragnet
Car 54
The A Team
Doctor Kildare
The Wild Wild West
Shindig
Here Come the Brides
I see you smiling! Wasn't that a fun trip down memory lane?